Welcome!

View My Stats
Orders:
We accept worldwide orders, free shipping, paypal accepted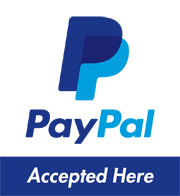 Last News
Revisiting Macau´s Interview by TDM Television. Credits to Filipa Queiros and Fernando Poon
First edition of Fair Saturday Lisboa, i selected APAV to donate 1 work.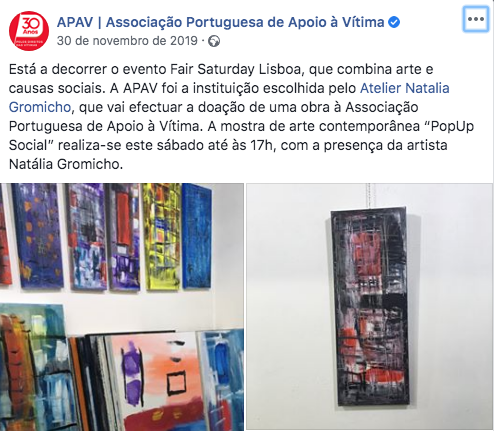 Hosting and Participating the 7th edition of LICE
Welcome to Lisboa!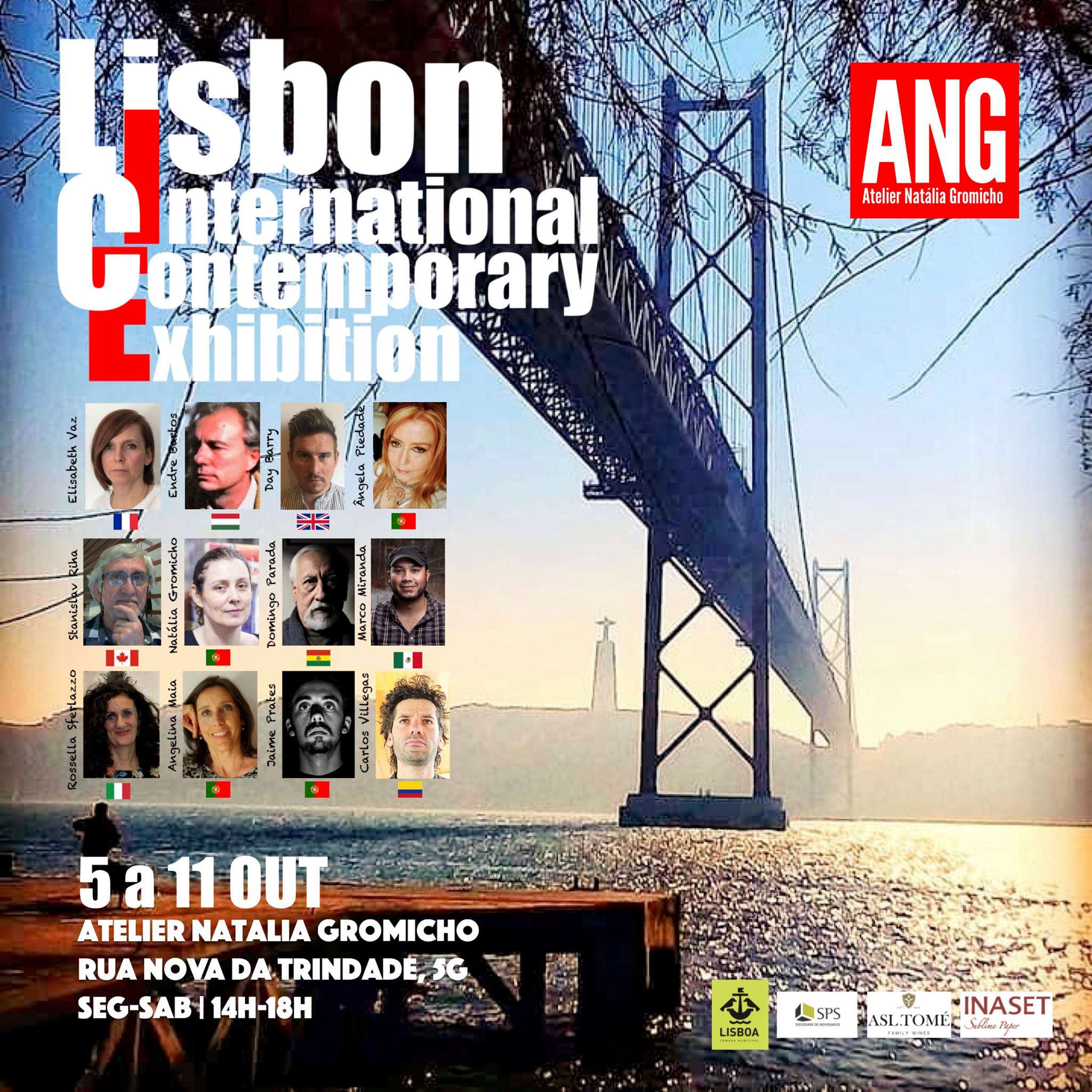 "Deeply into black" @ Museu cidade de Aveiro click for more info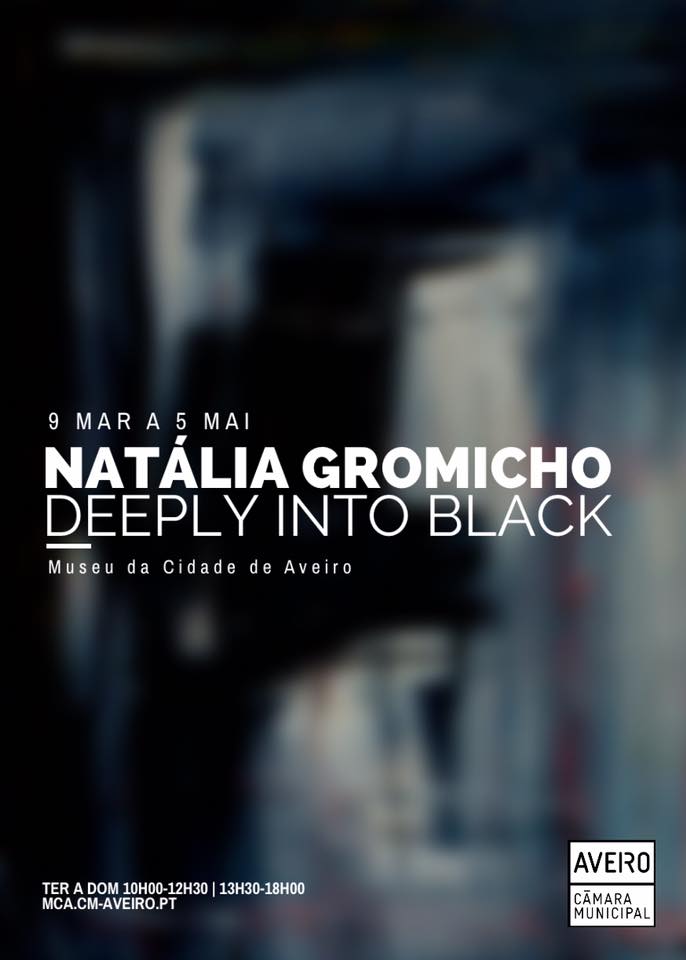 Downtown Chiado 19 international exhibition "click here to see more detais"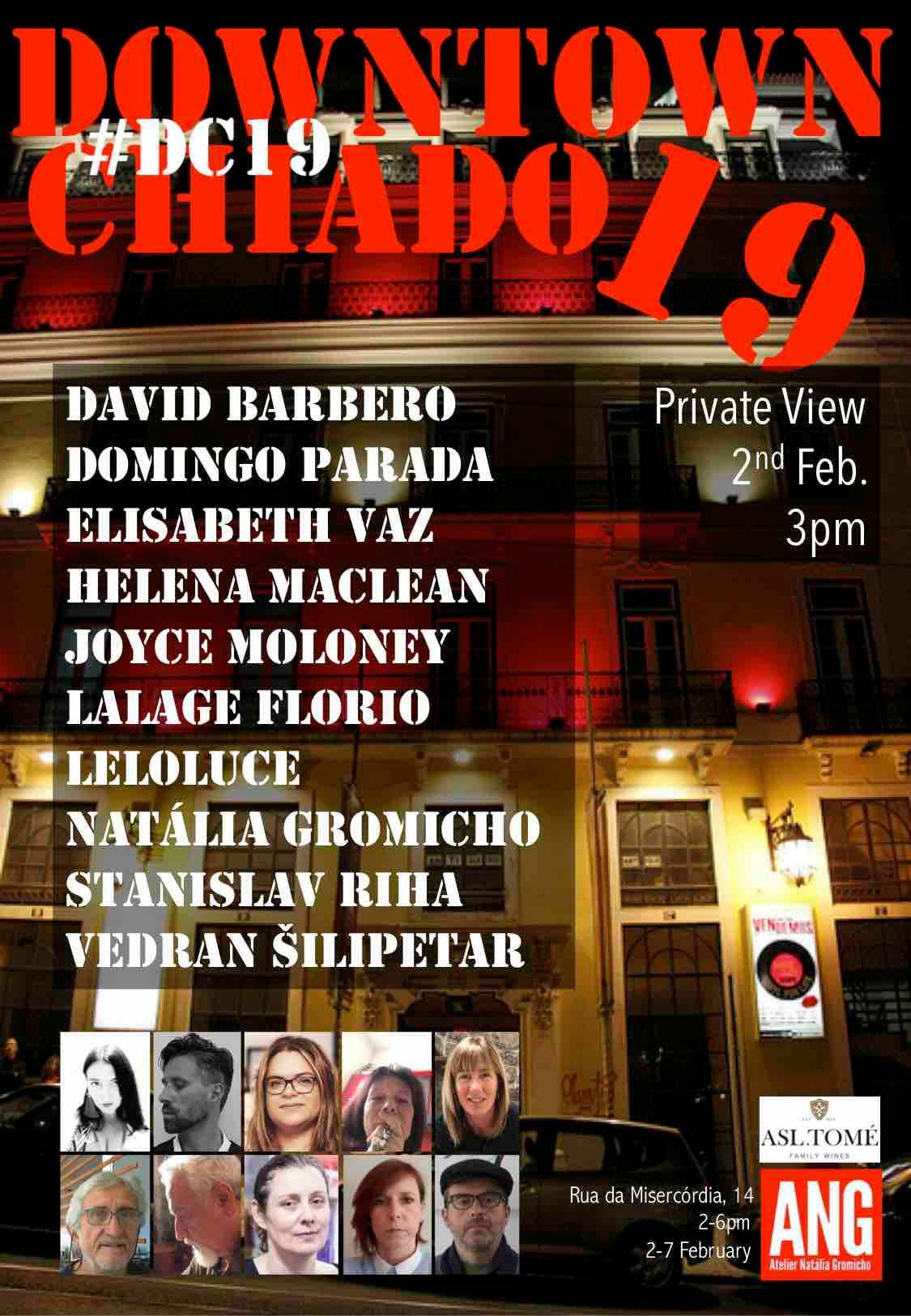 Visiting "From West to East" on Lisbon´s Orient Museum
Press conference annoucing 2019 activities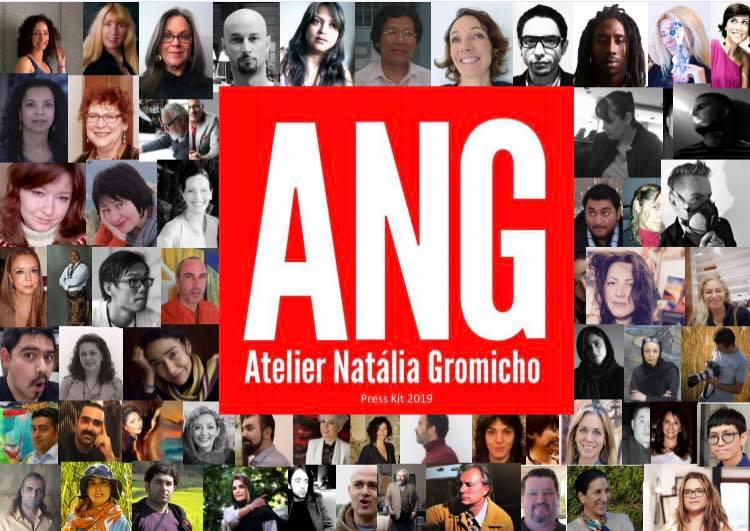 Lisbon International Contemporary Exhibition 2018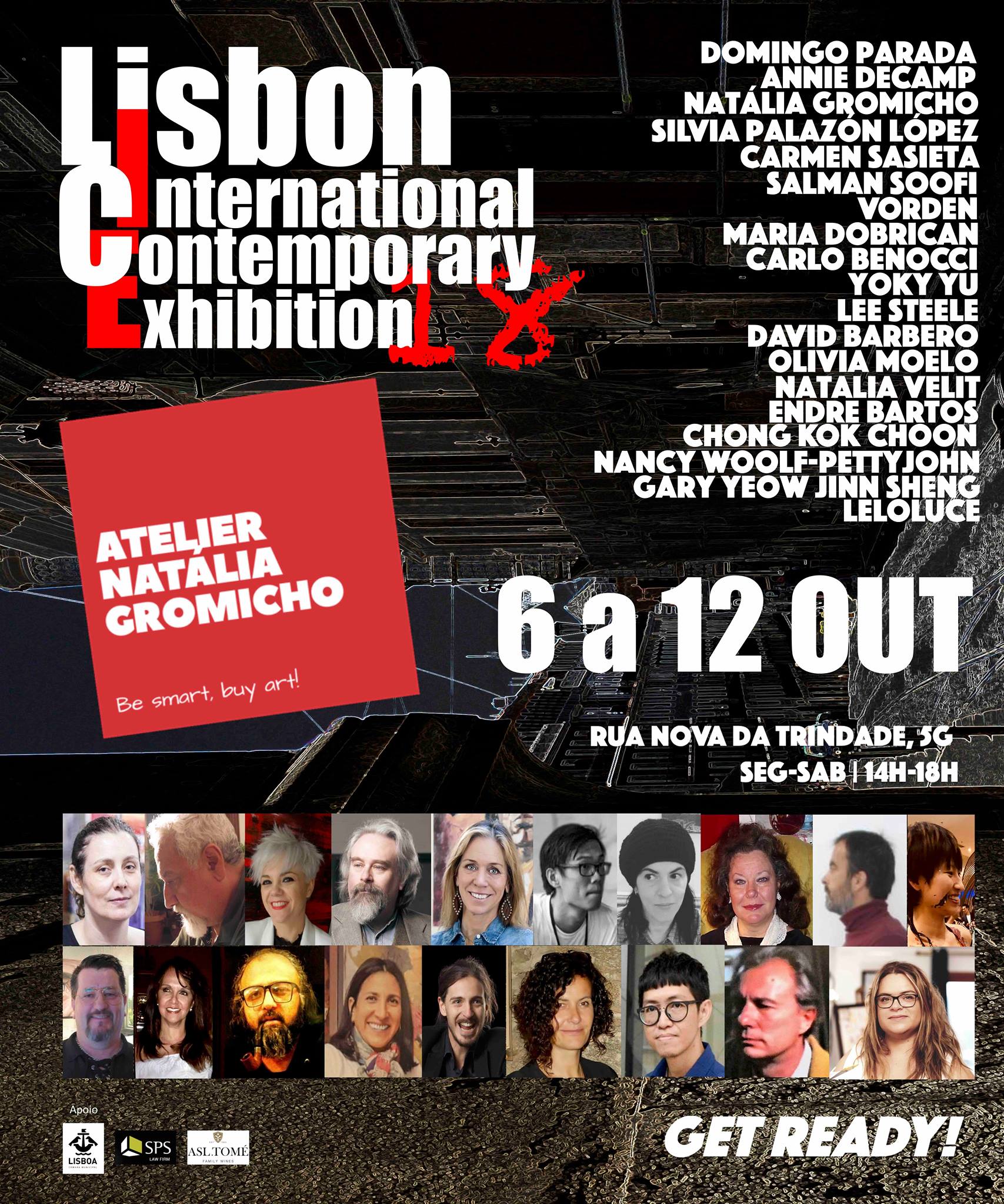 Voltar ao passado no presente - Exposição de Desenho e pintura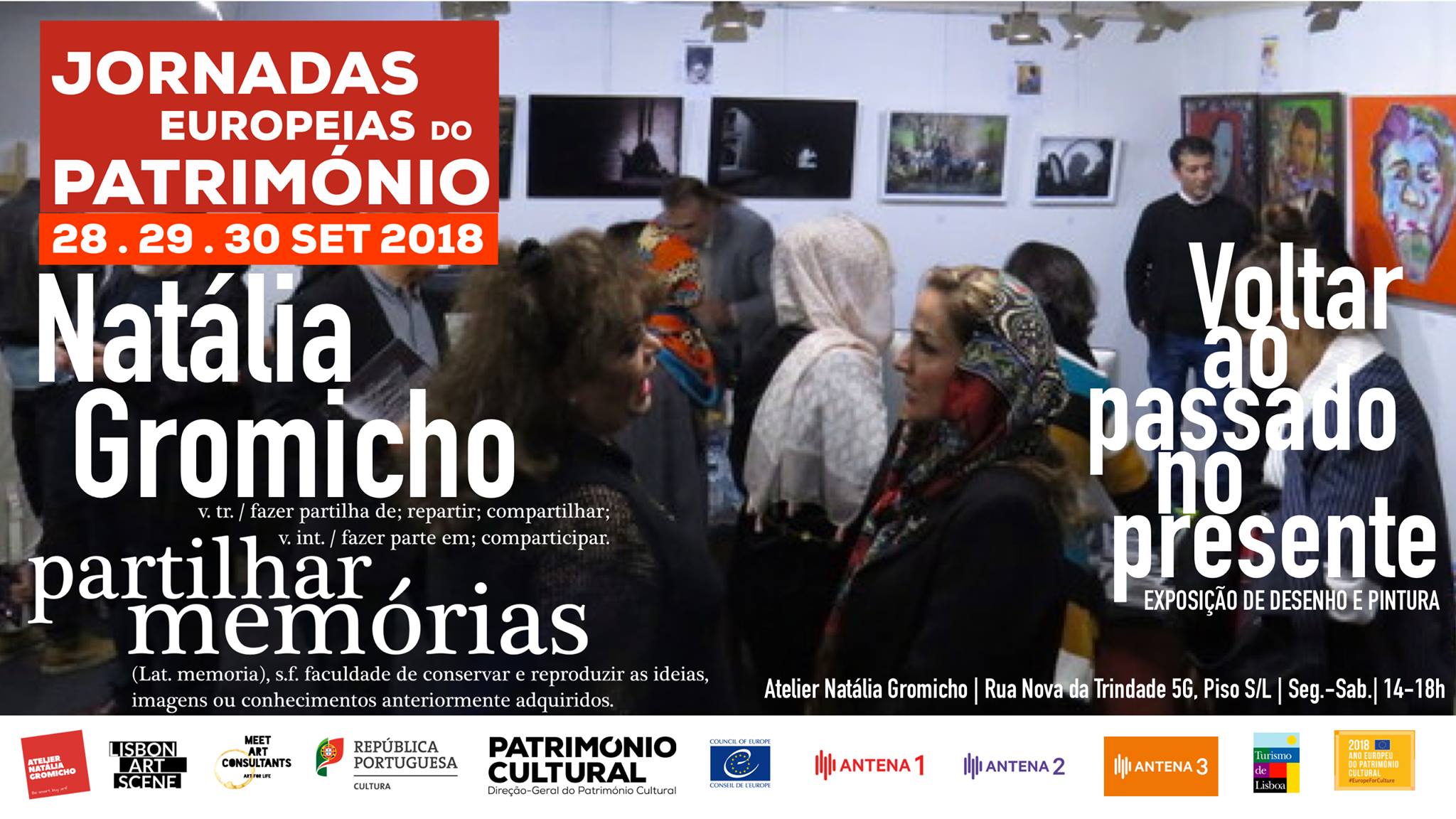 "From West to East"goes to Oporto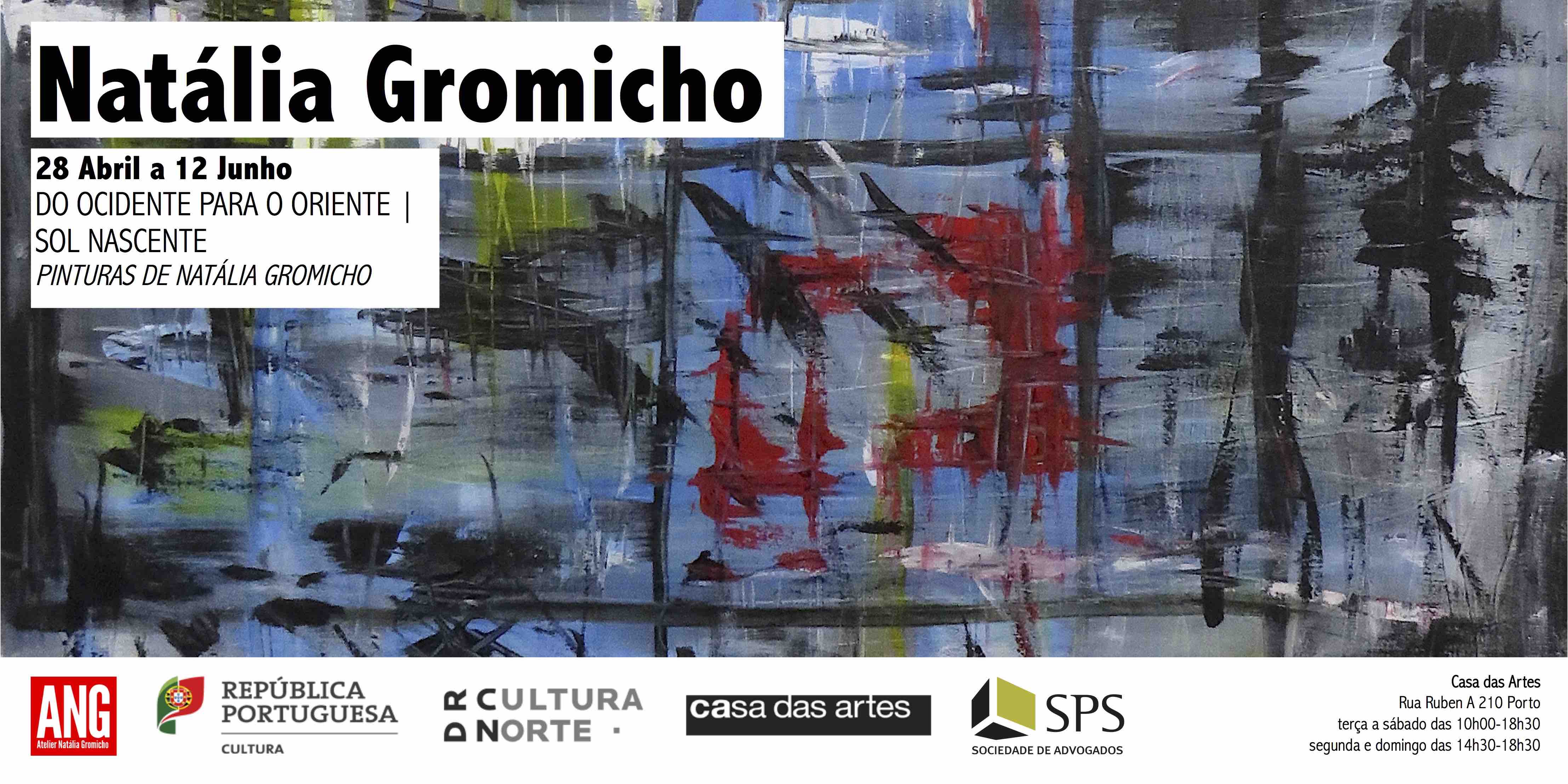 During the 3 days exhibition, Atelier Natalia Gromicho will show a private collection of draws, first time, to public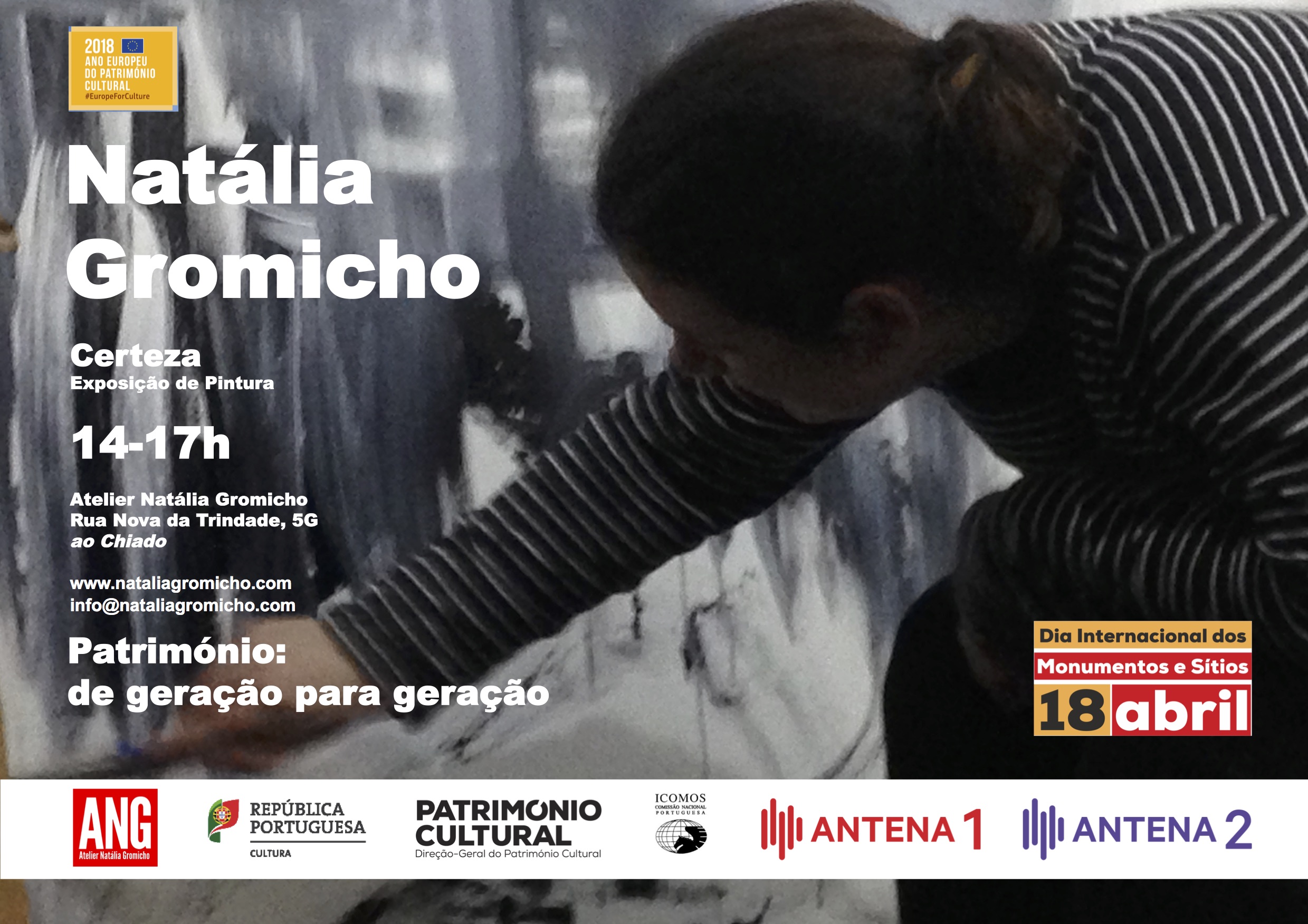 Interview @ Atlas Lisboa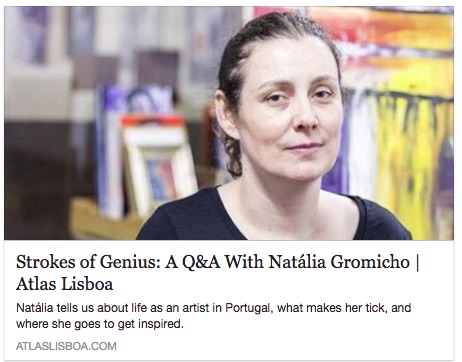 Read it at the oficial page here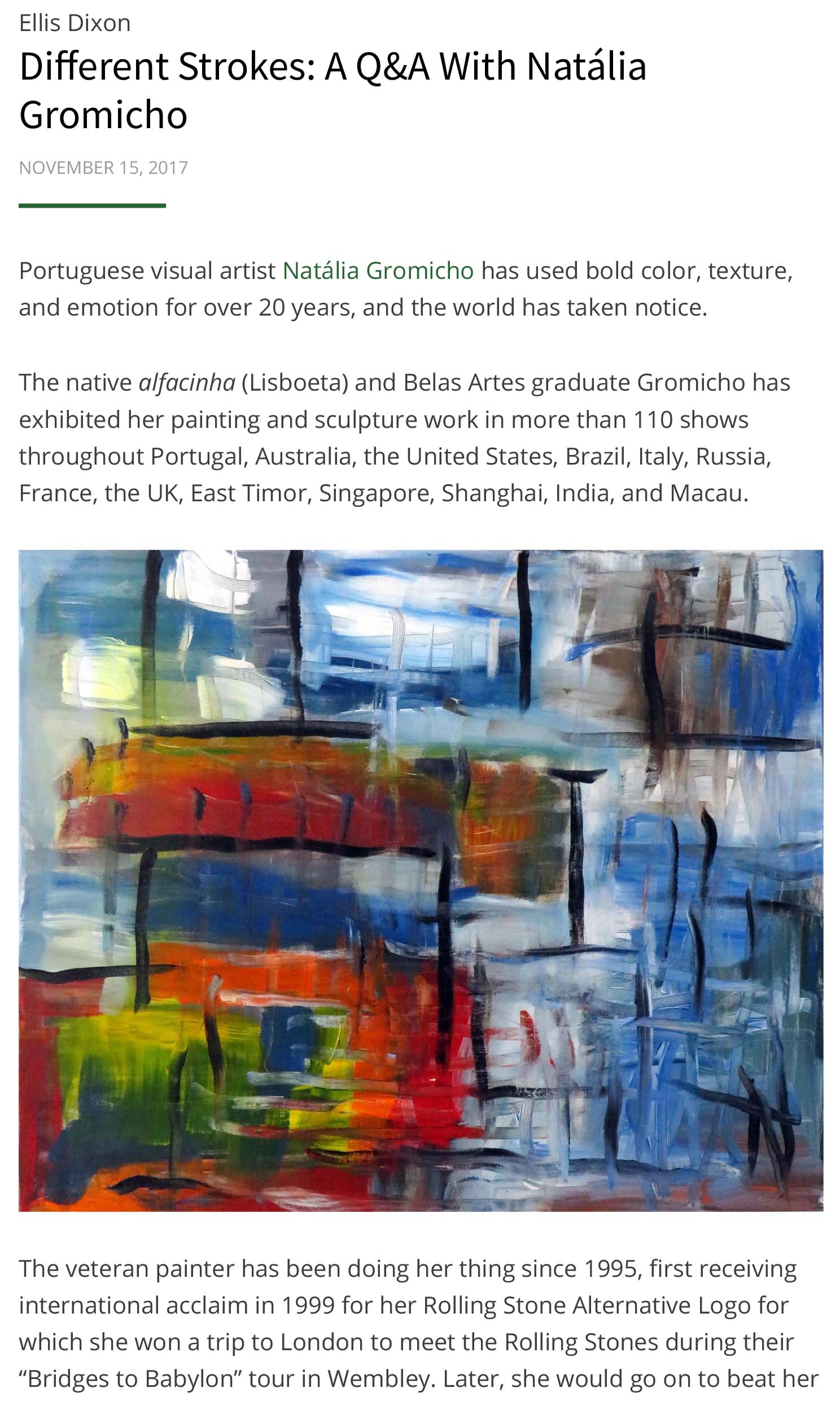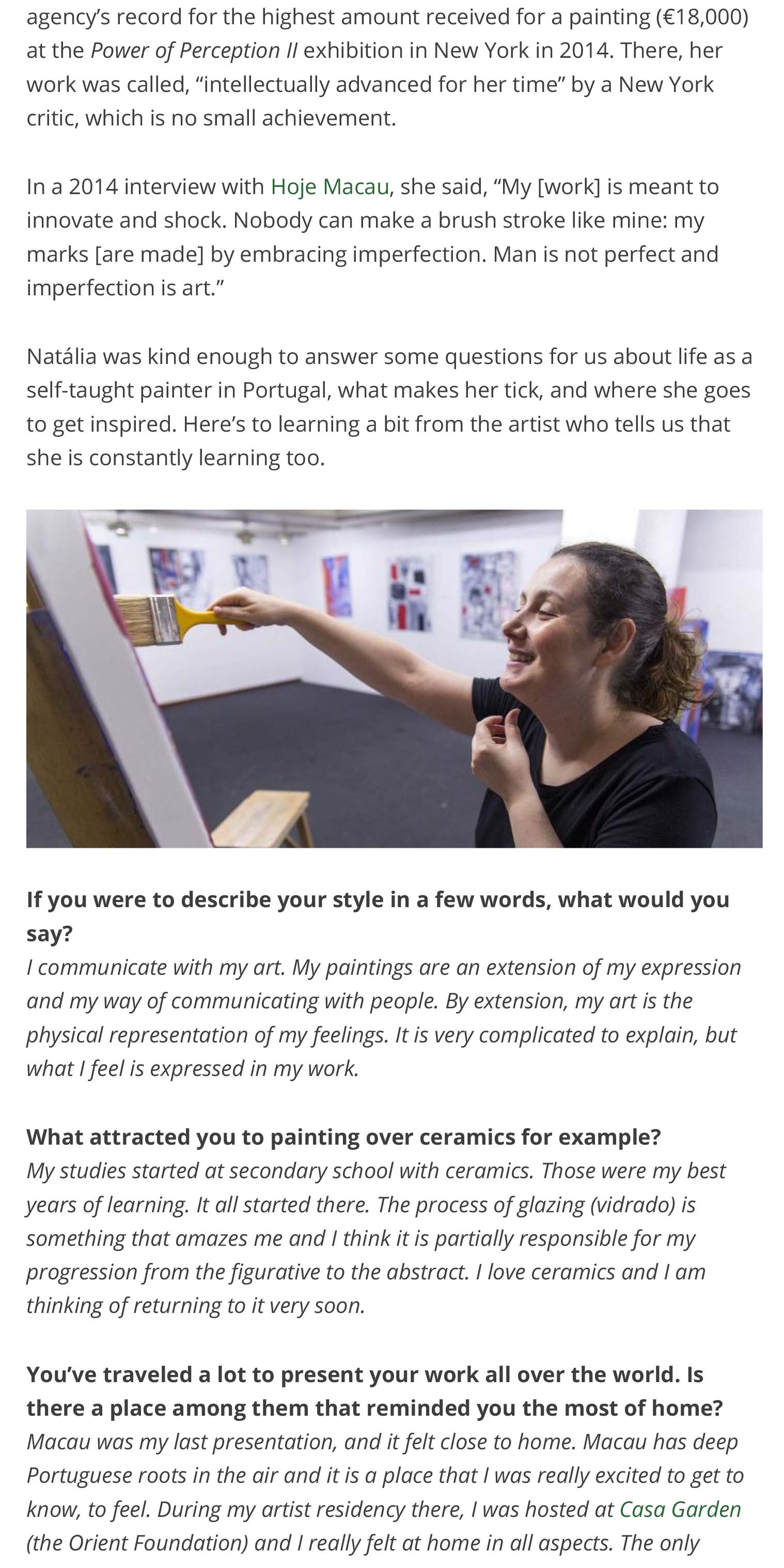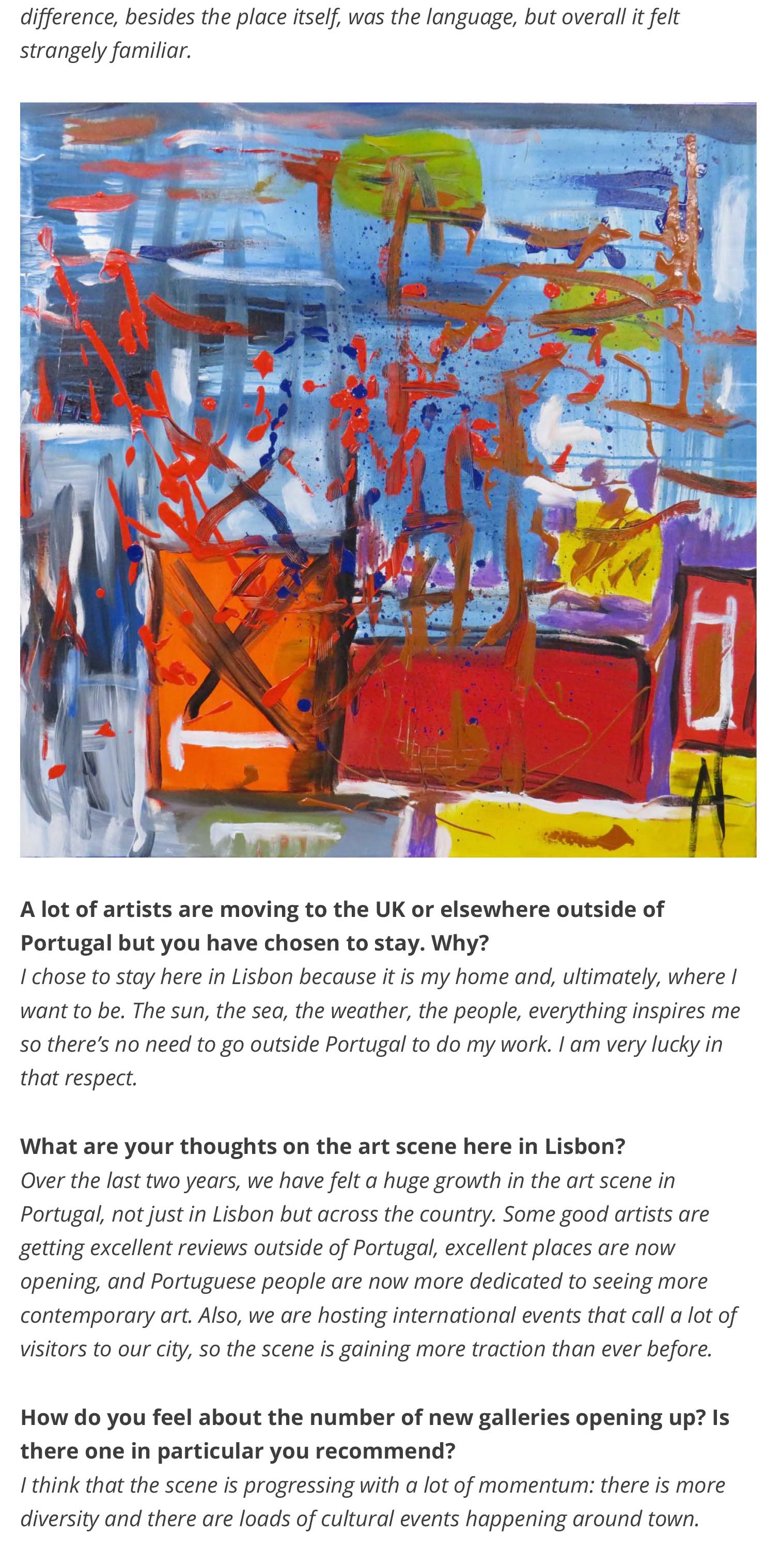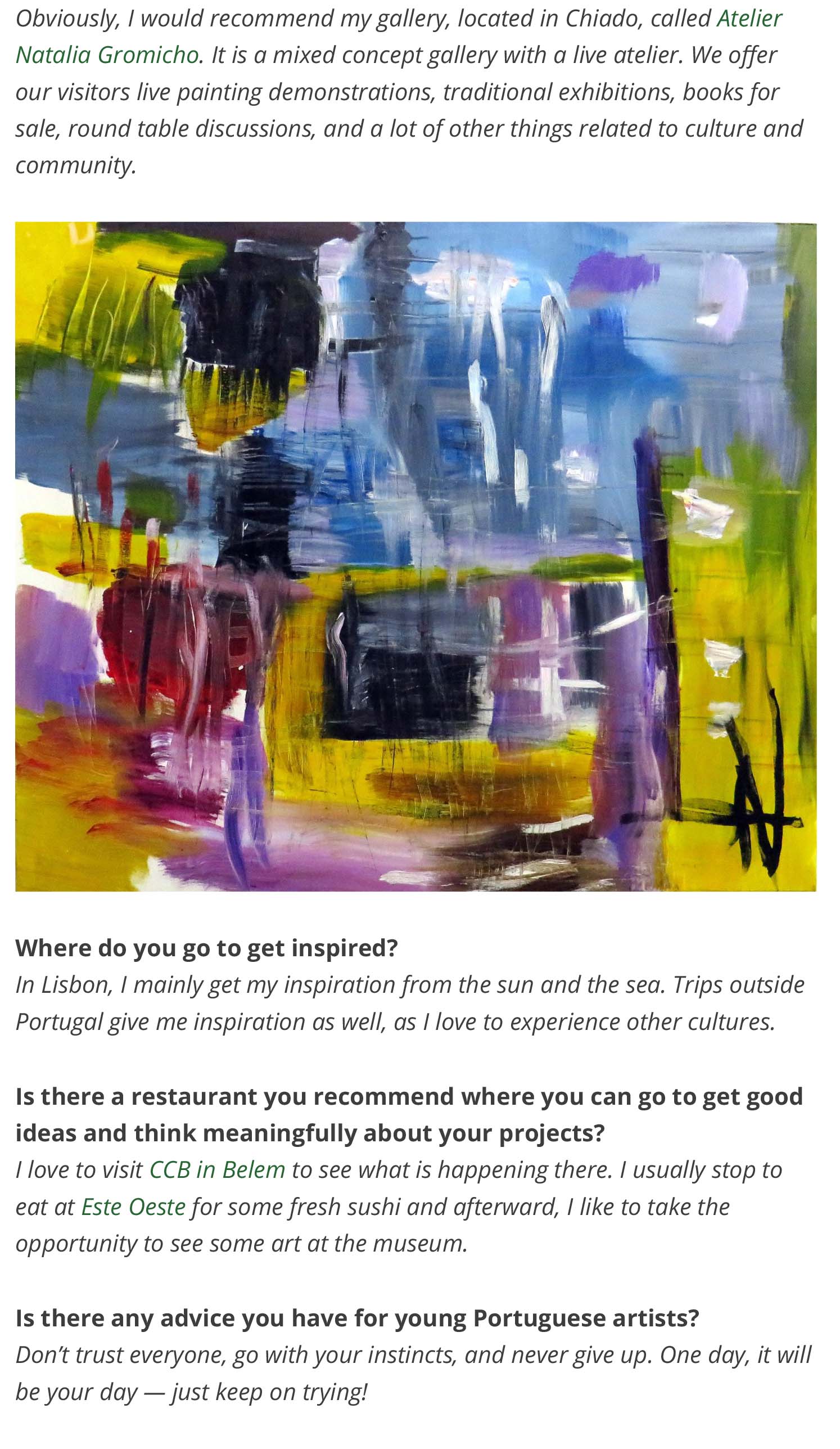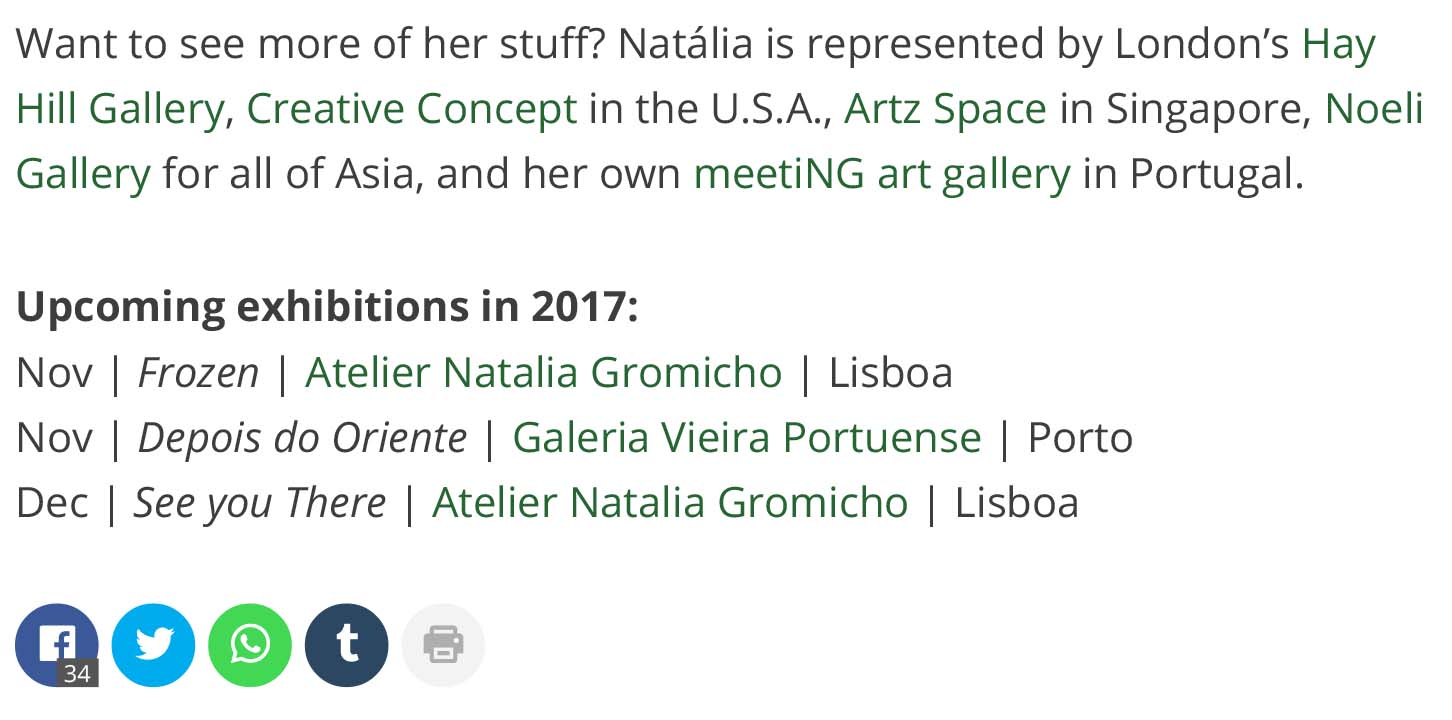 November invitaion to my exhibition in Porto "Depois do Oriente"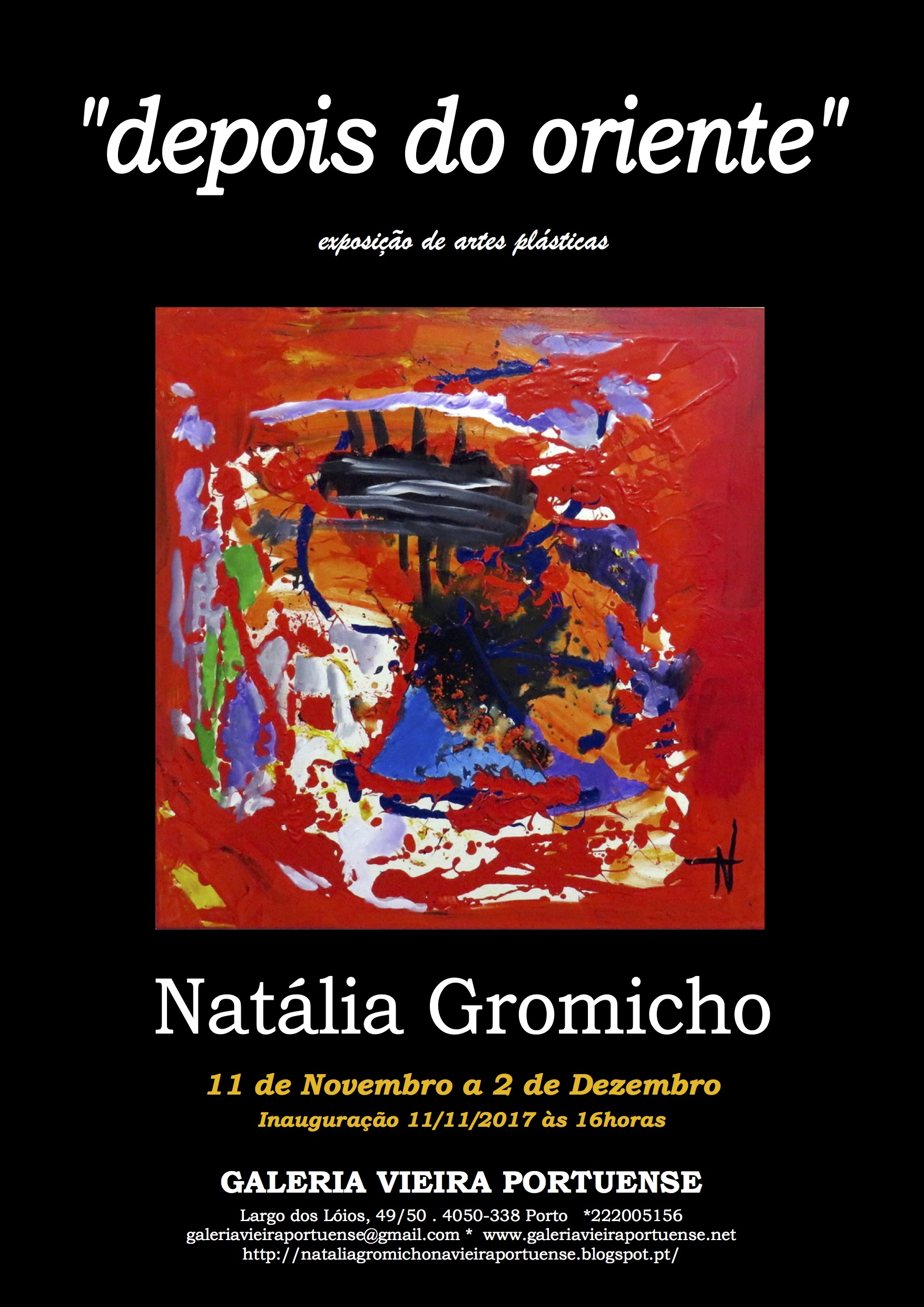 October exhibitionn "I TRY"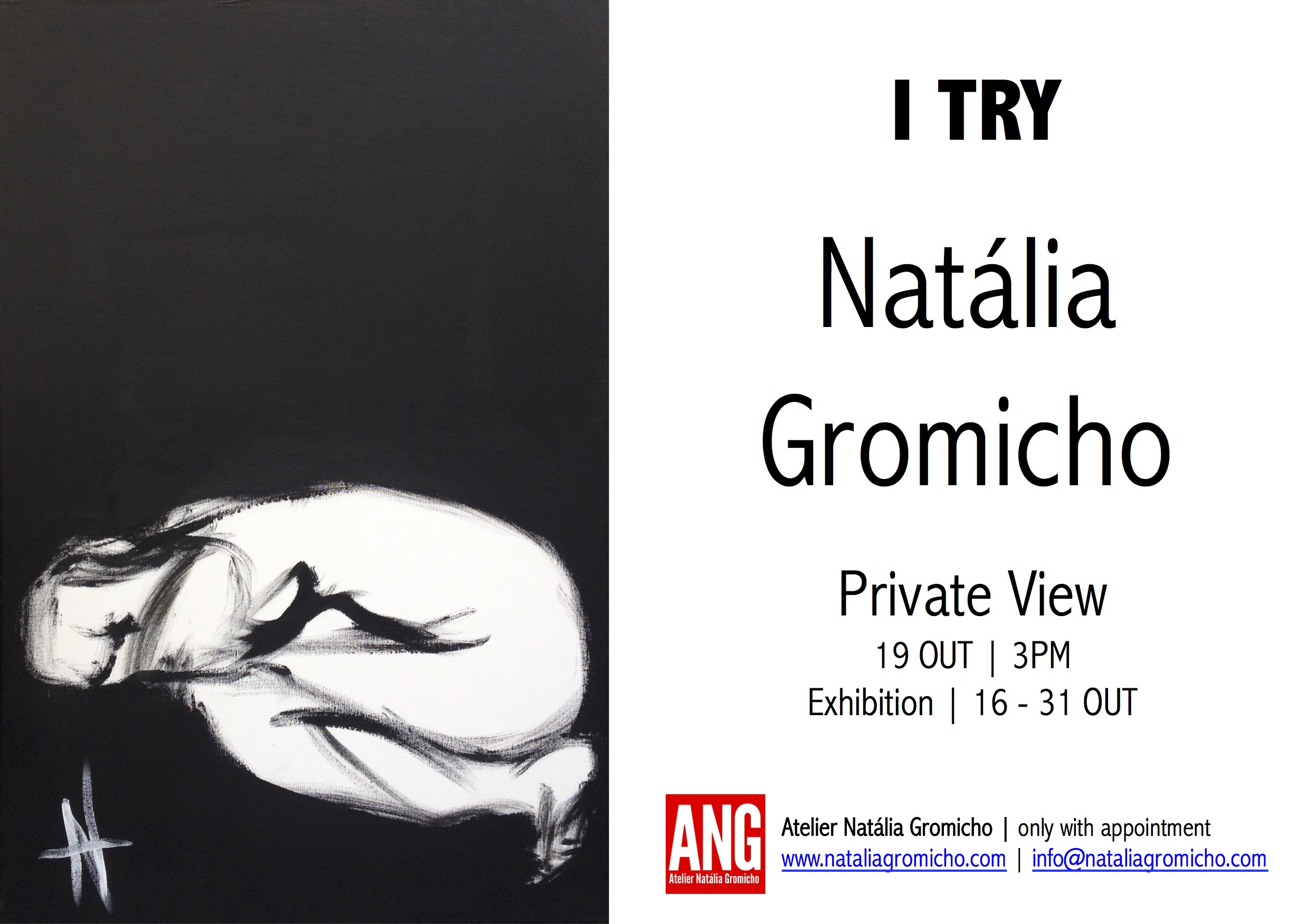 Lisbon International Contemporary Exhibiton 2017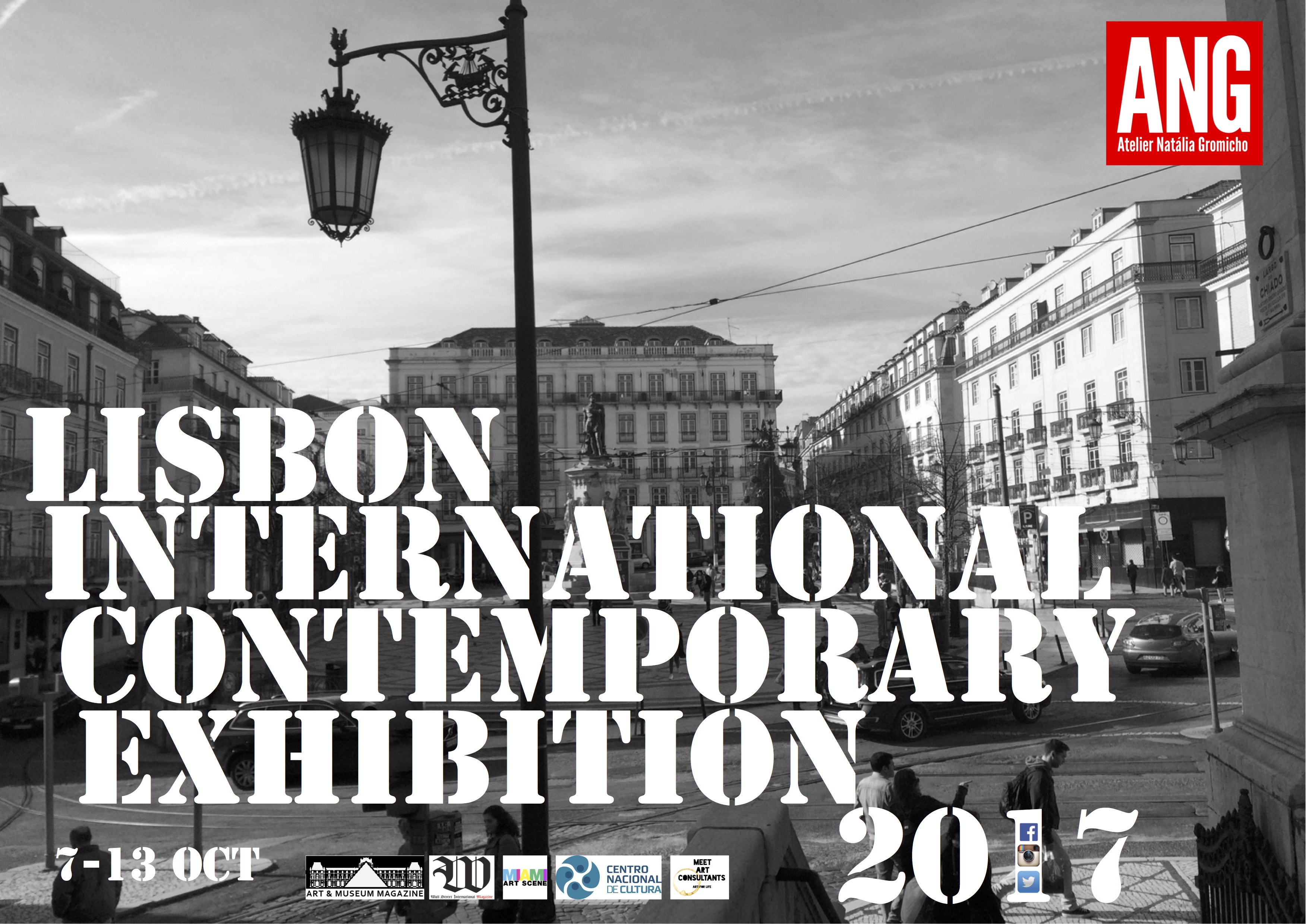 September exhibition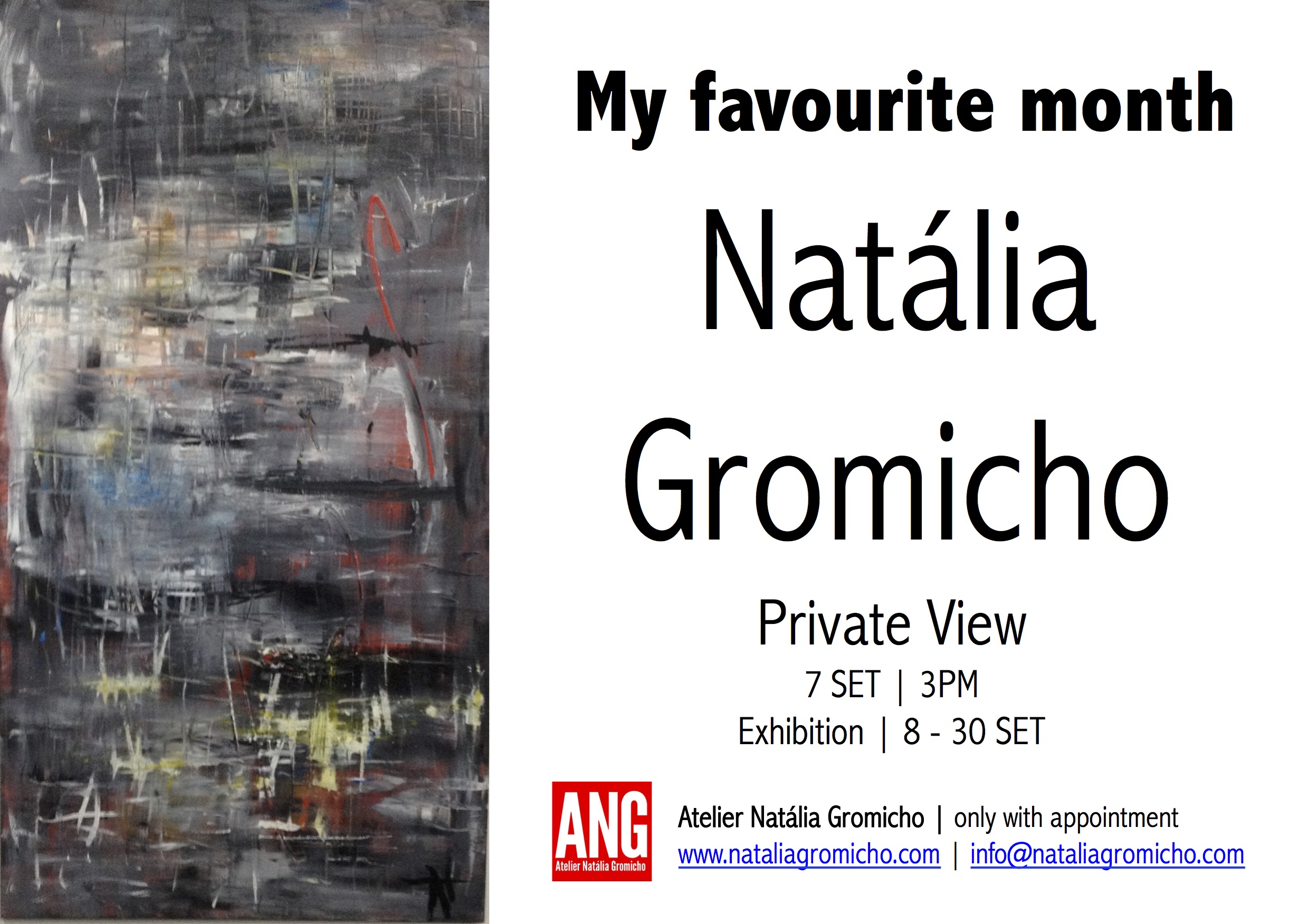 Available now my book "Do Ocidente para o Oriente" (From East to West) to info@nataliagromicho.com 30€ plus shipping
Paypal accepted (email for details)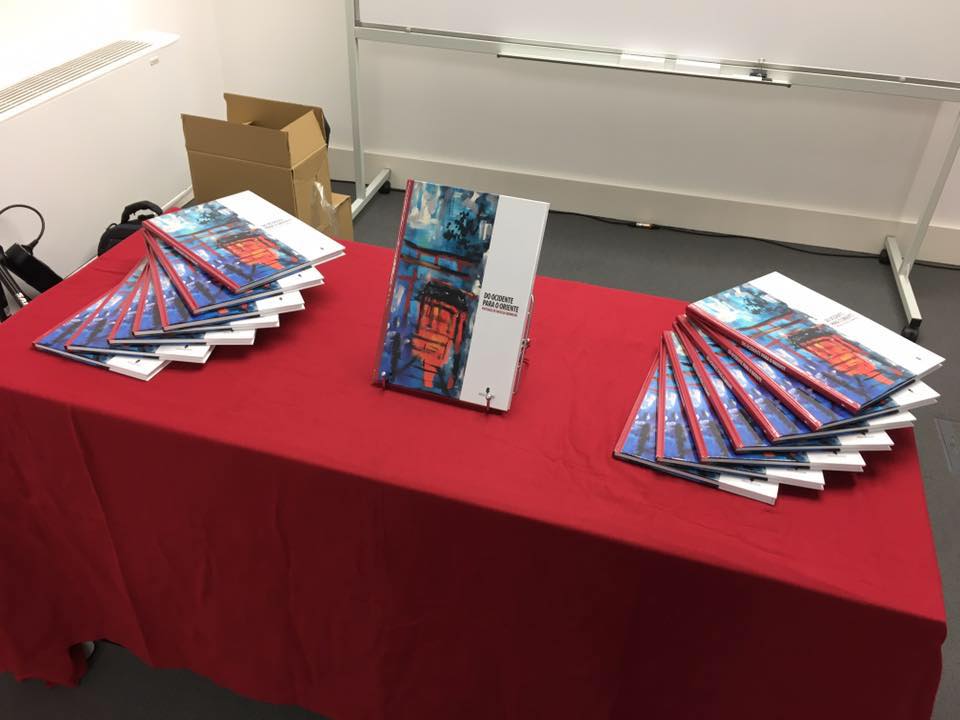 Also available at the regular bookstores (Bertrand, Wook, Fnac) or at the editor official website Edições Vieira da Silva
22, 23 and 24 i will be showing excluive work at my Atelier, also we will be organizing some chat about the theme and more... stay updated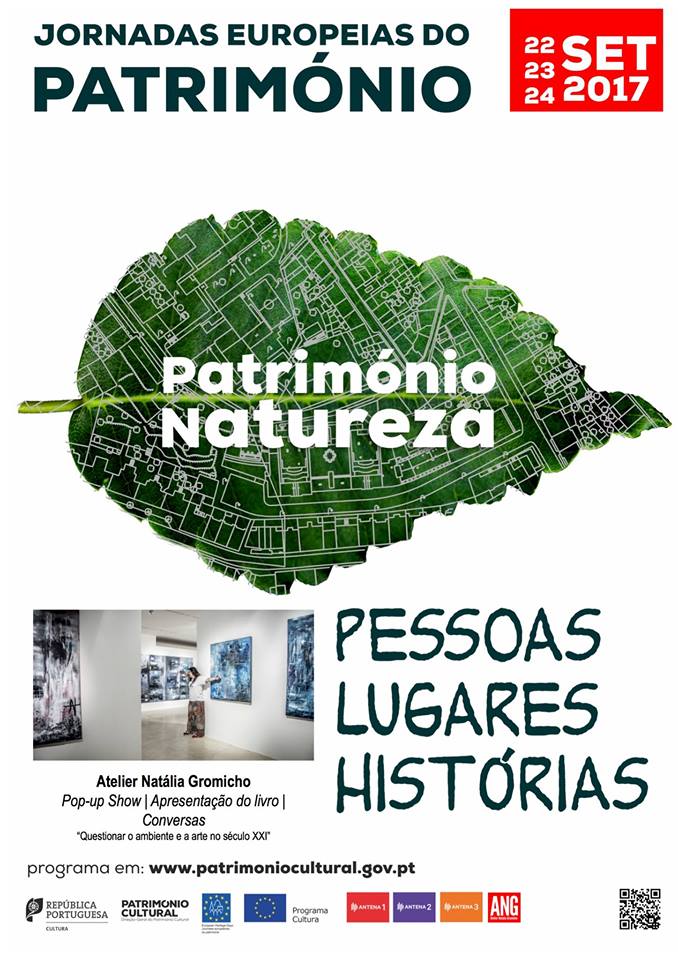 September 9th 6pm at Feira do Livro do Porto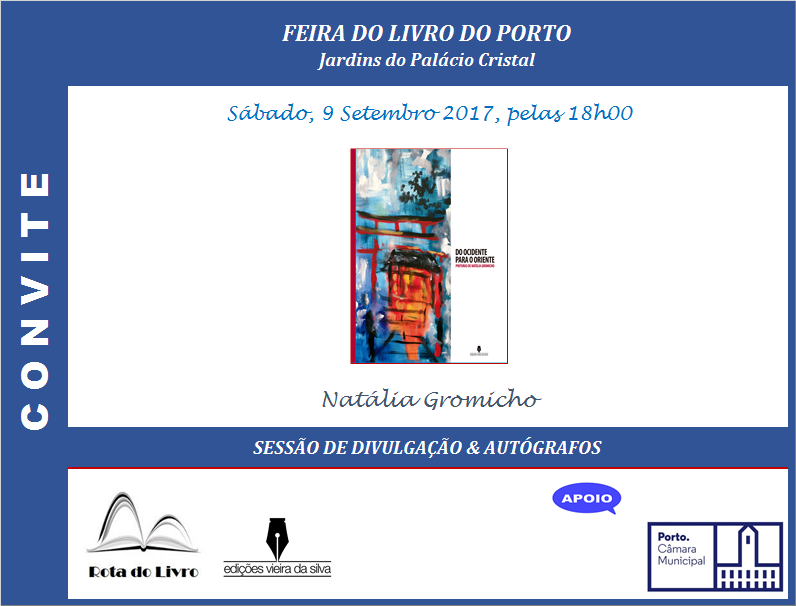 August exhibition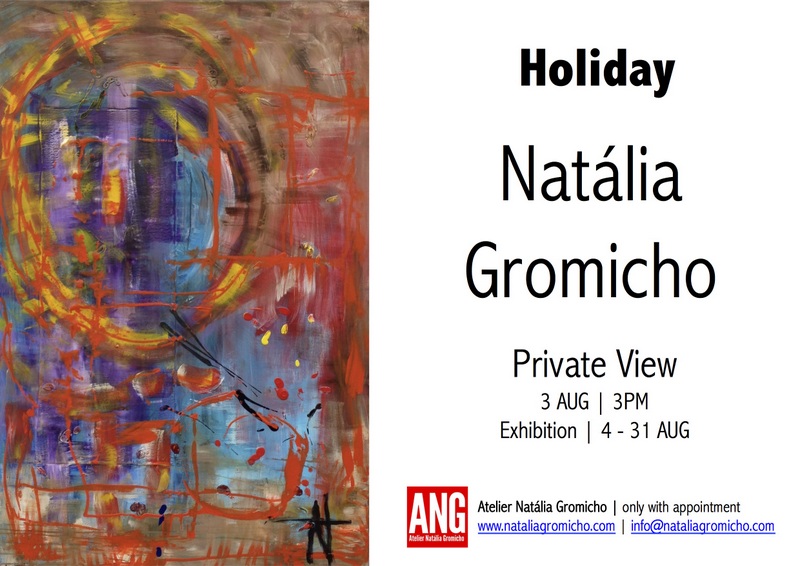 July at Chiado Atelier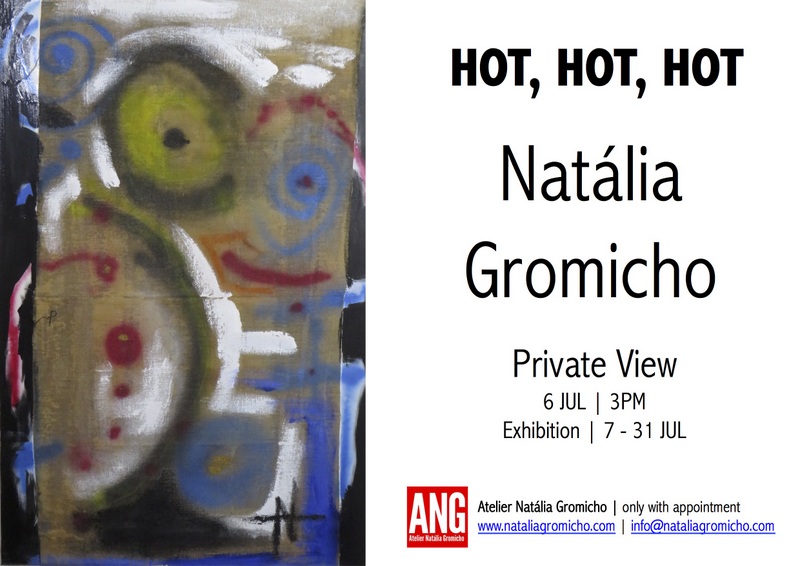 Feira do Livro Lisboa 17th Jun 3pm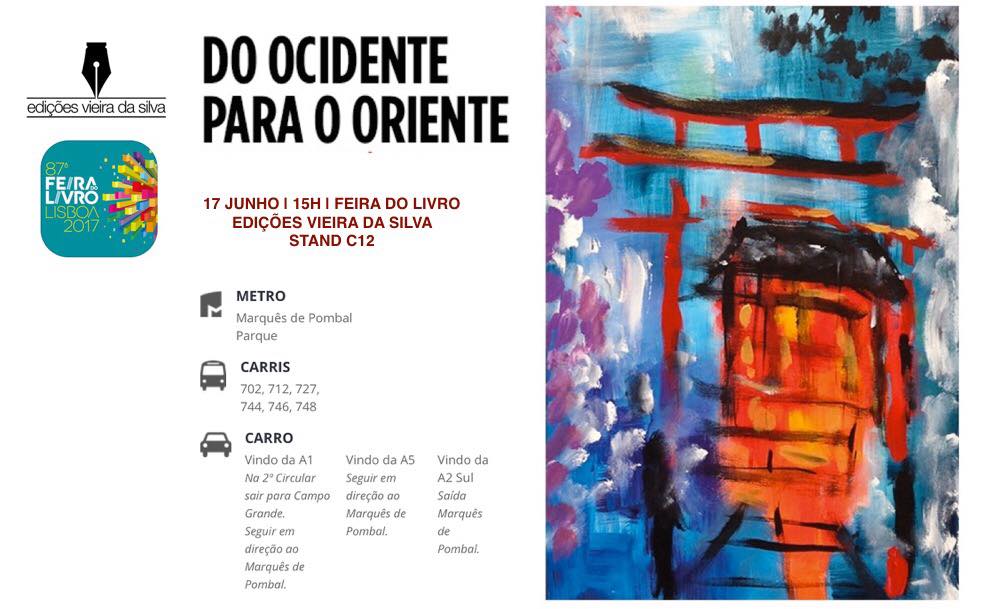 June at ANG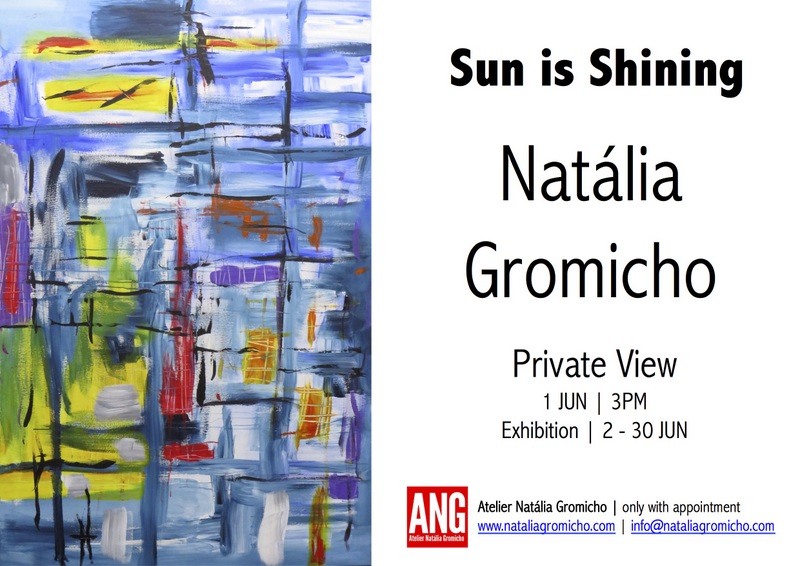 Official release will be at Orient Museum, stay tunned for more details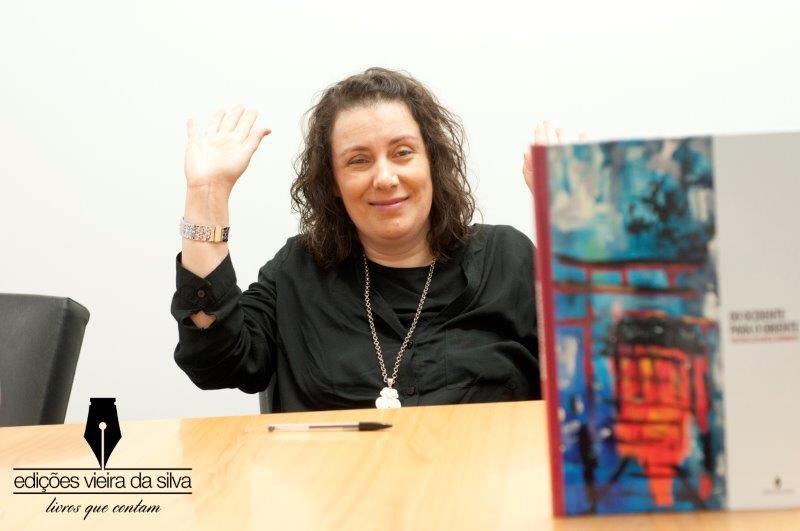 4th May at ANG Chiado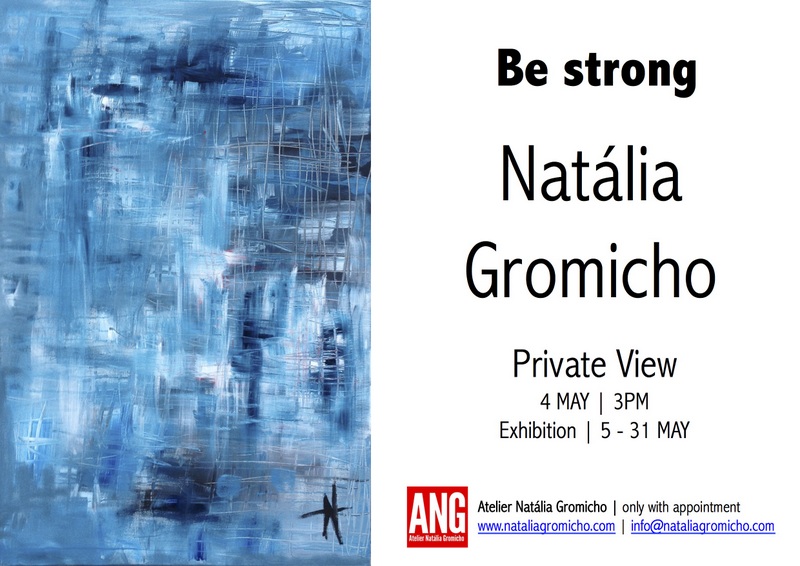 Grazie Roberto Ronca, i will presenting a painting for this exclusive opportunity to show may work in Rovereto.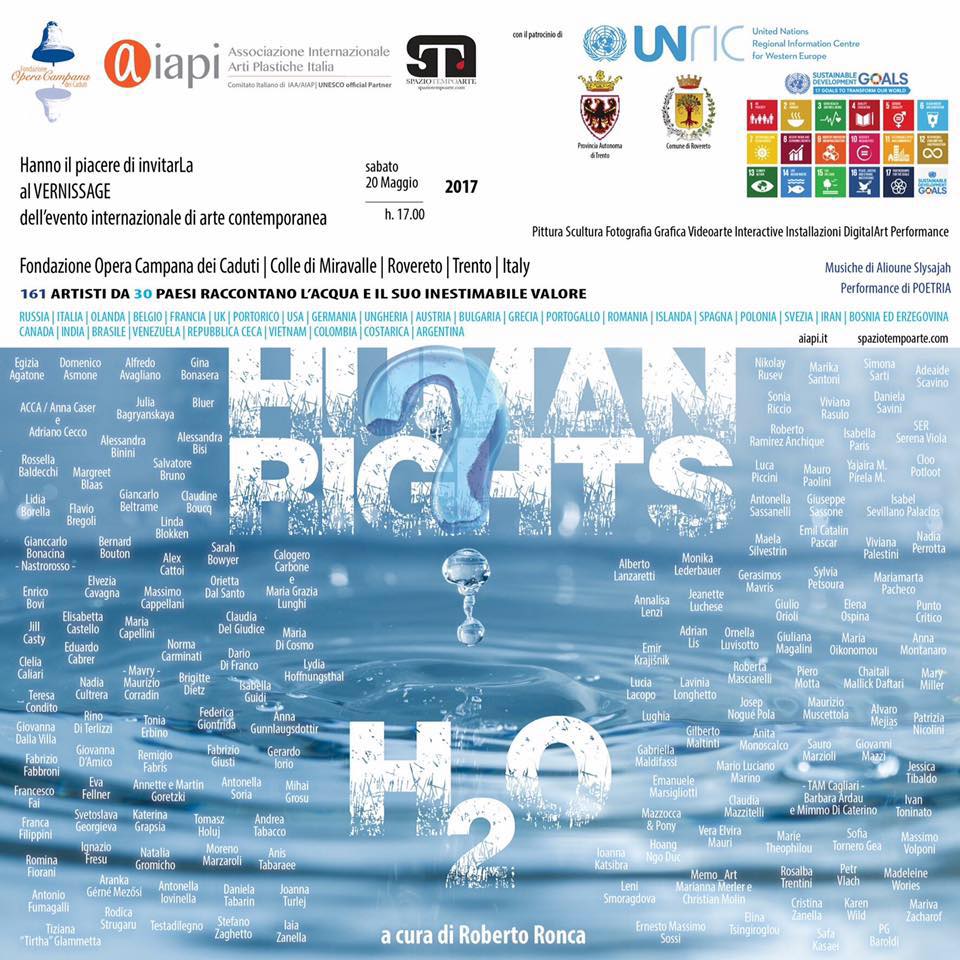 FREEDOM will open on the 6th April, dont miss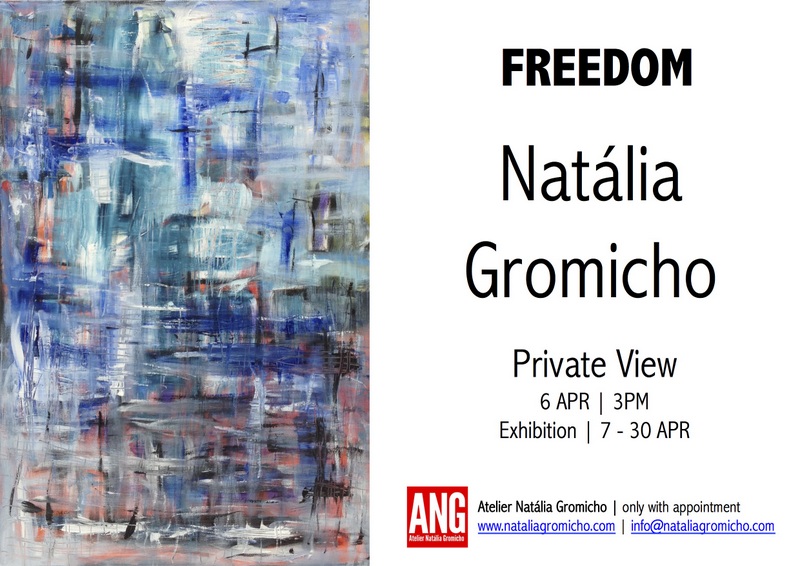 18th April Live painting at ANG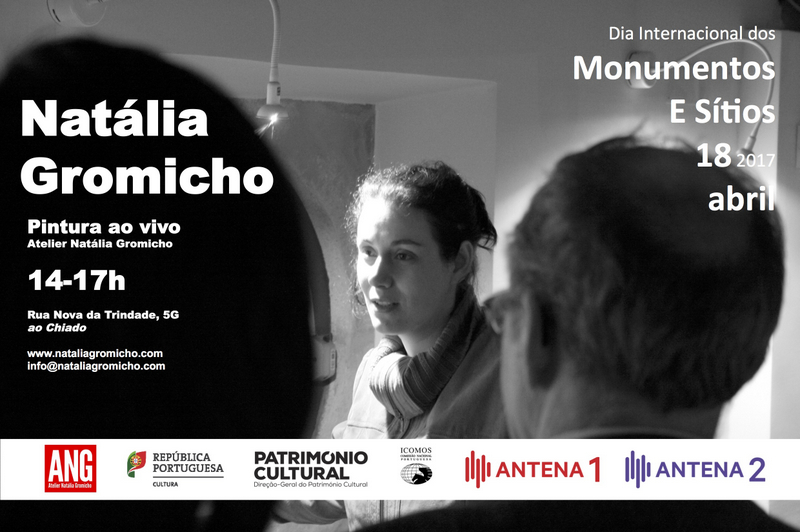 Spring is in the air will open march 2nd 3pm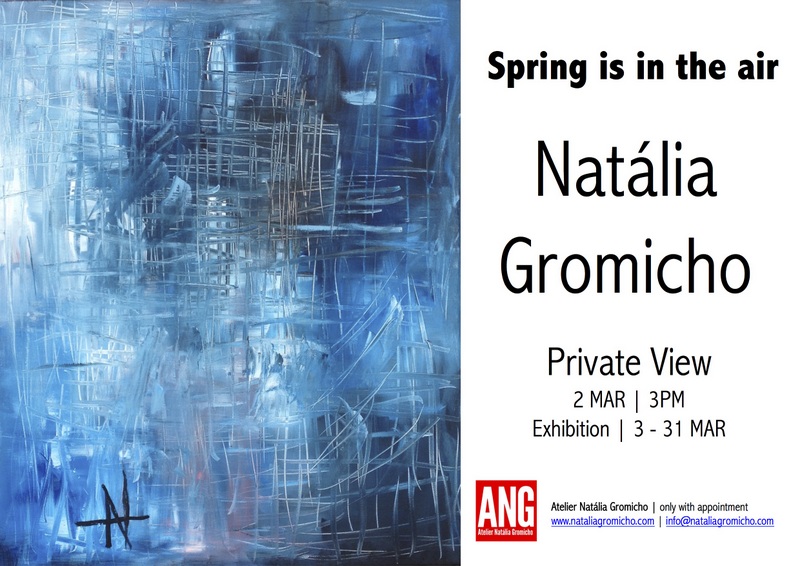 February exhibition "Chiado in Love" with some special surprises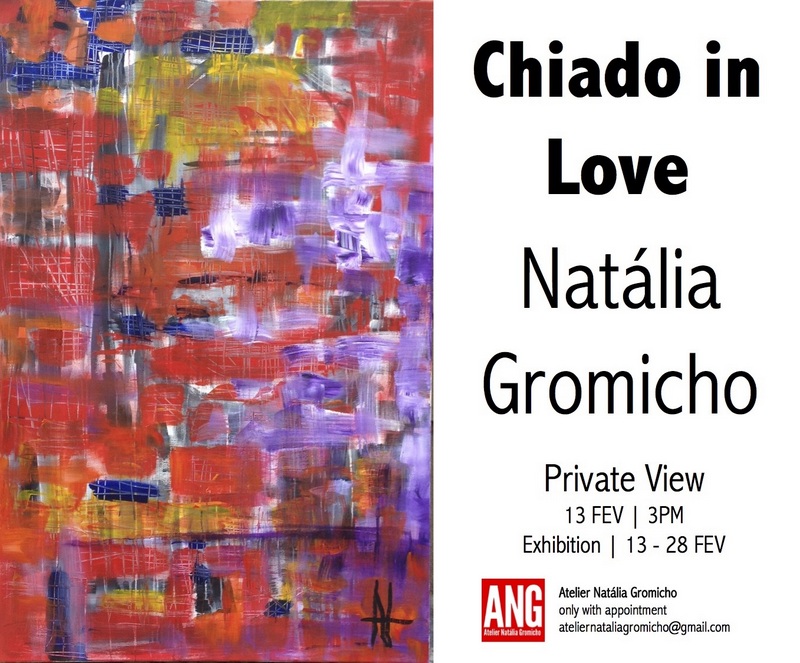 NEW WORKS!!!
Check the new works at 2017 Page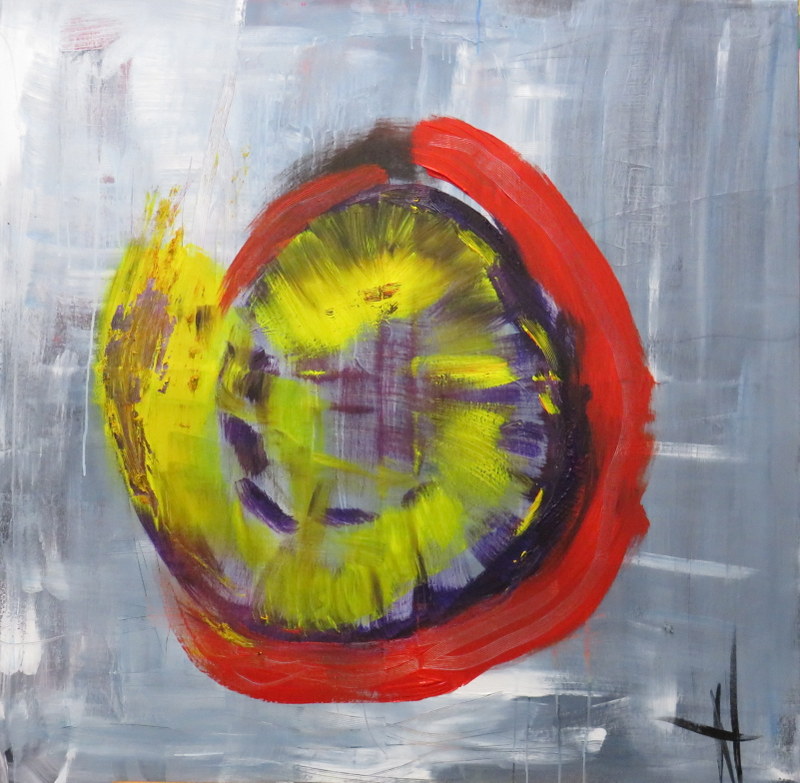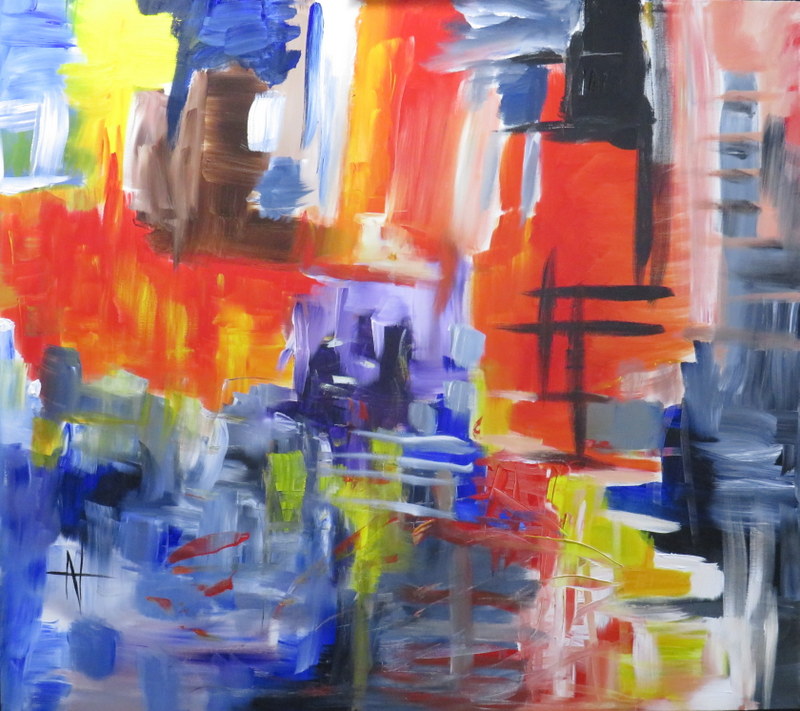 January 2017 exhibition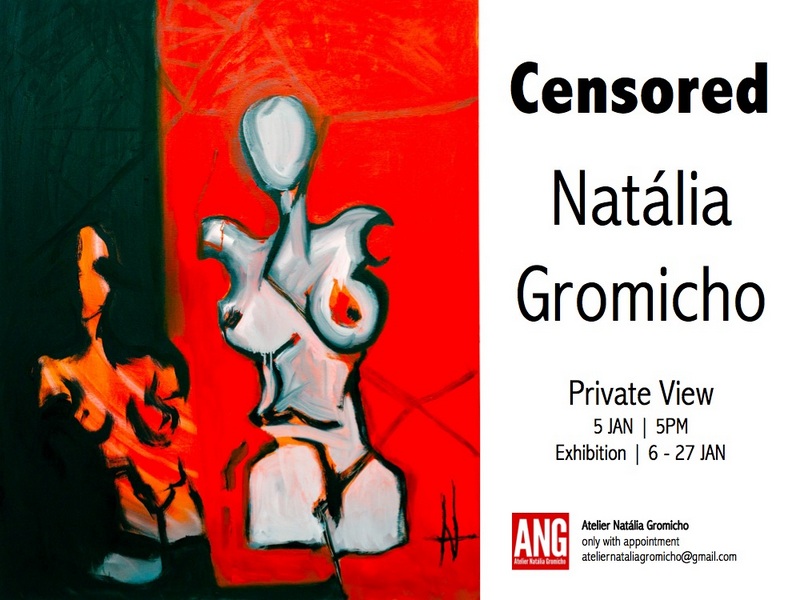 Arrived the first books of "La Psicoanalisi"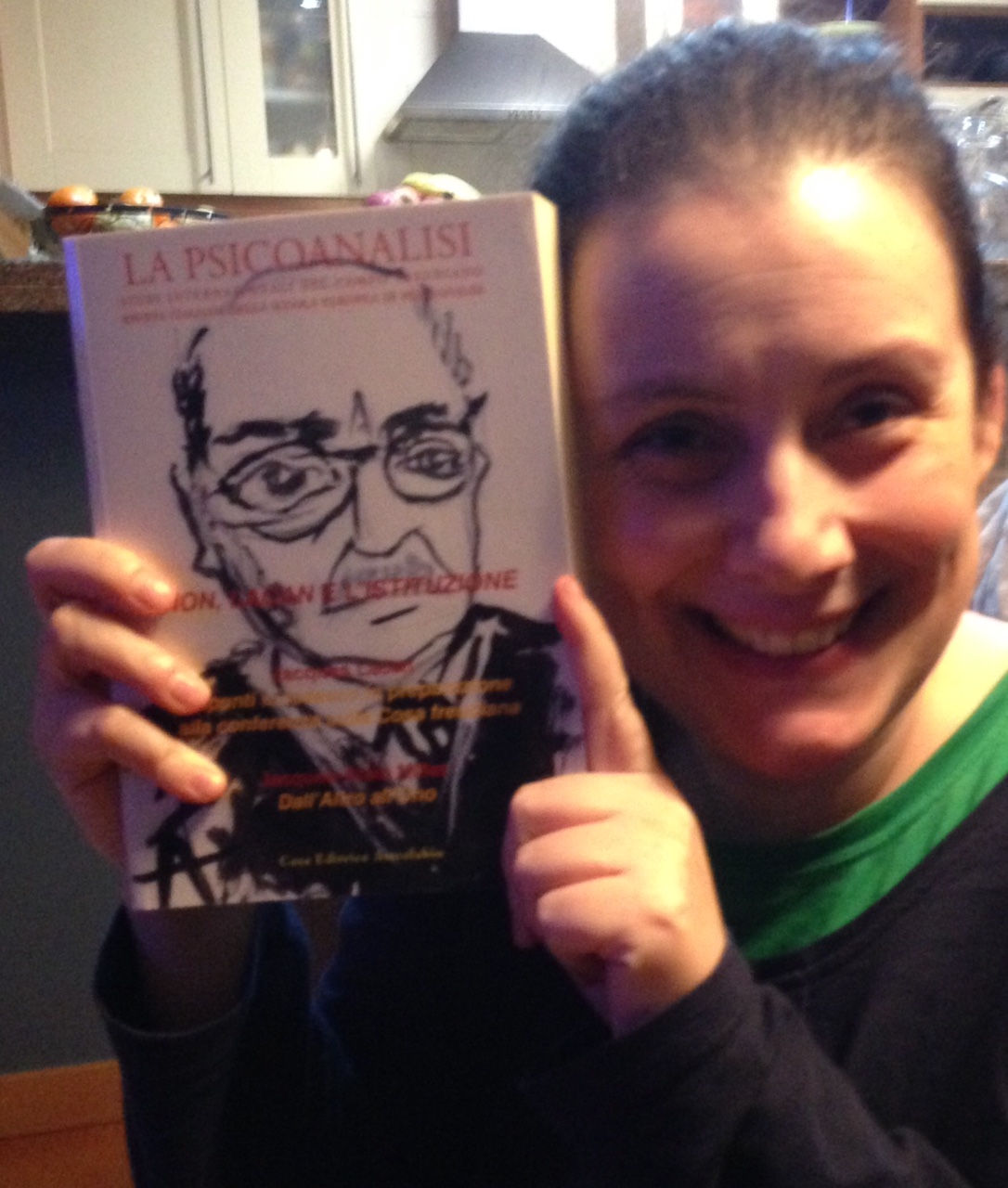 Very happy that i had the previlege to be part of this excellent project, taked care from my friend Sabrina Di Cioccio.
BION, LACAN E L'ISTITUZIONE. La psicoanalisi, 59. Roma: Astrolabio
Available in every book shops in Italy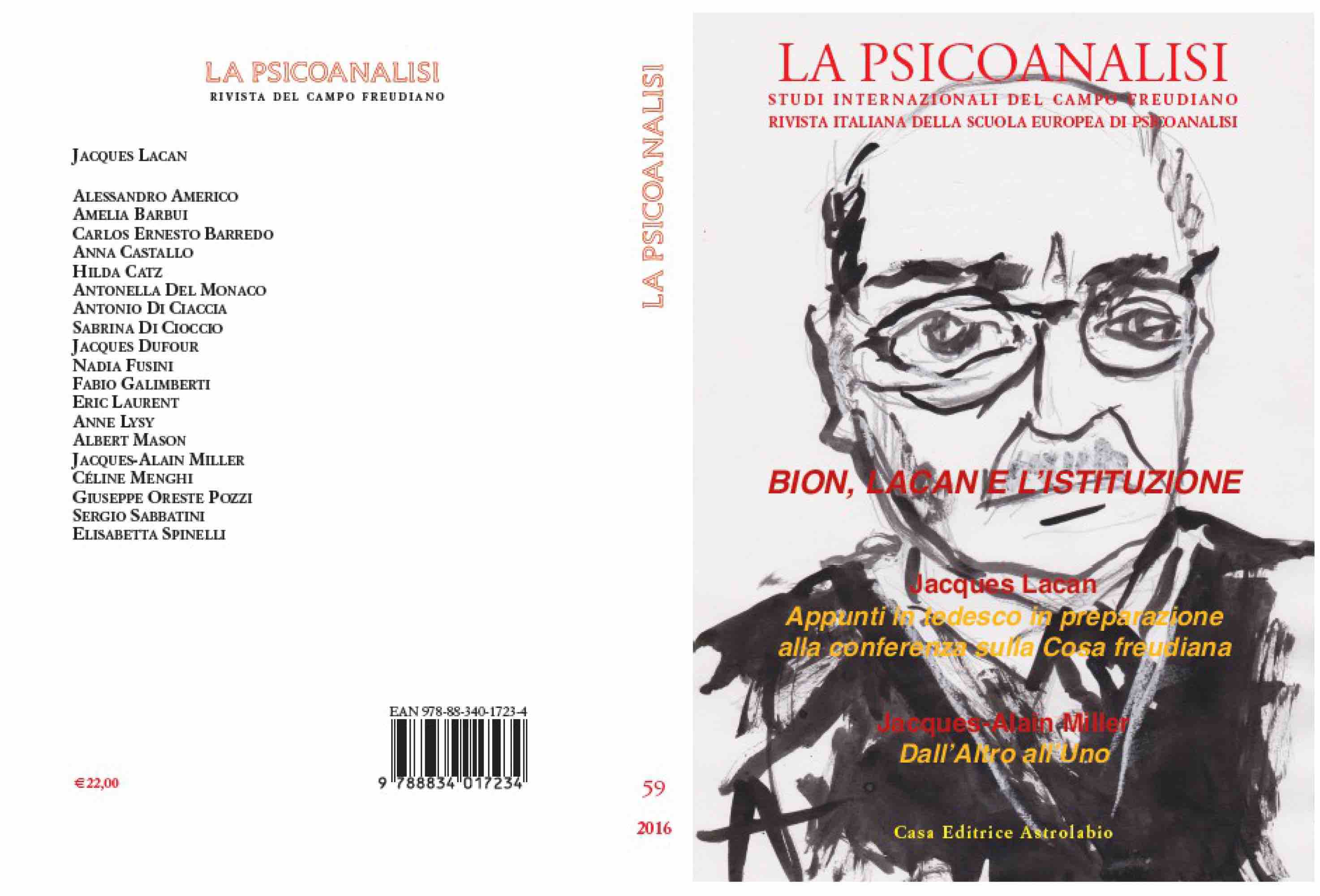 Interview for "Observador" the most viewed News in Portugal via Web
Here is the LINK for view on the original website with video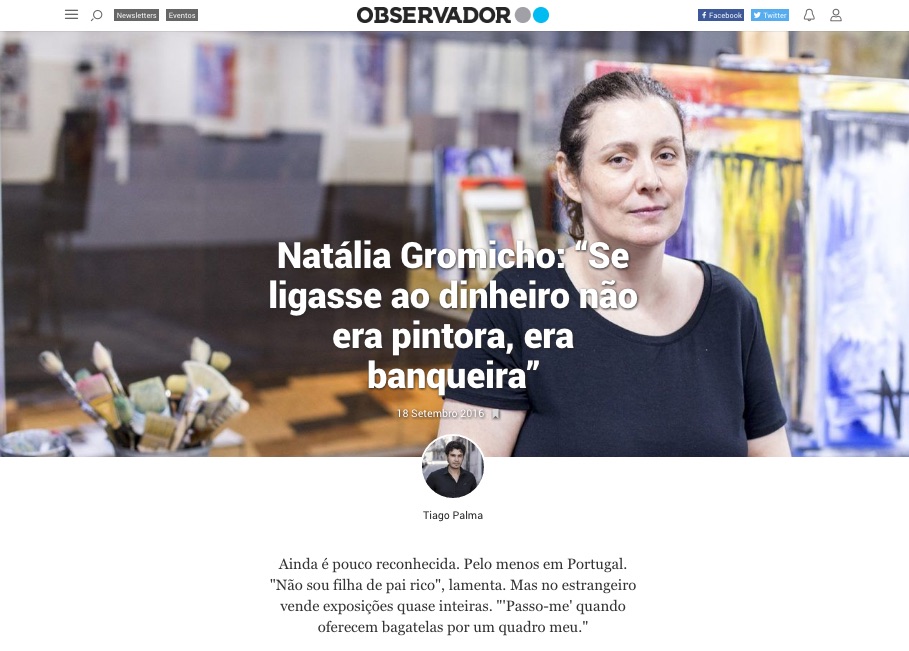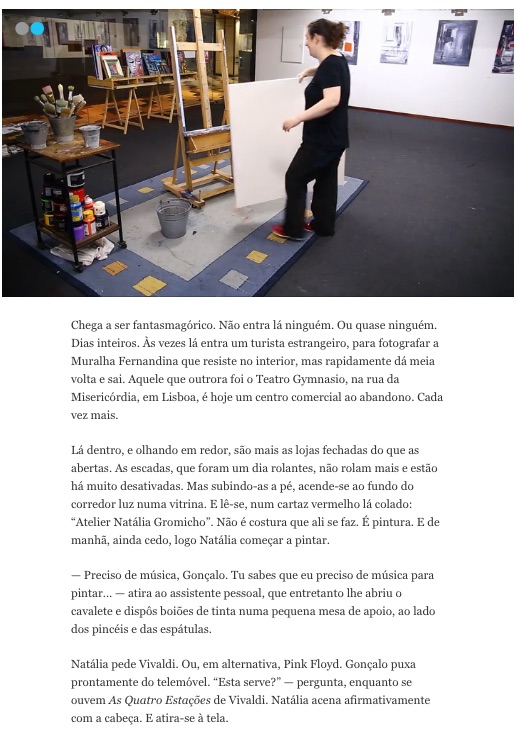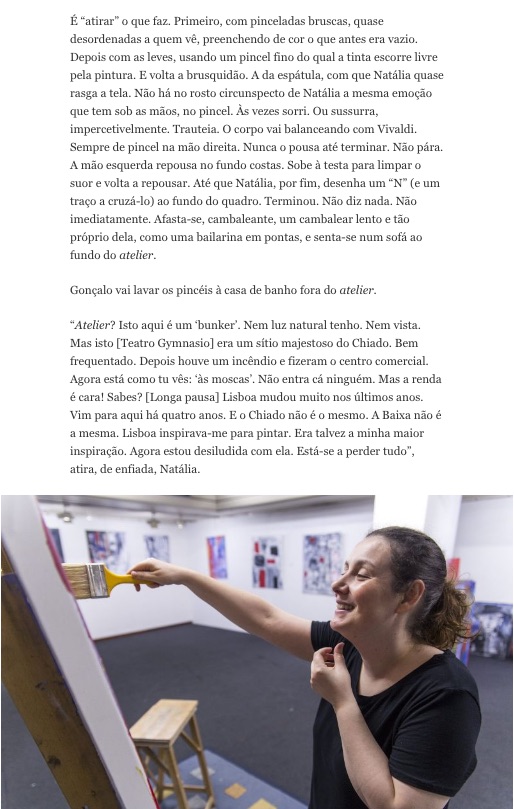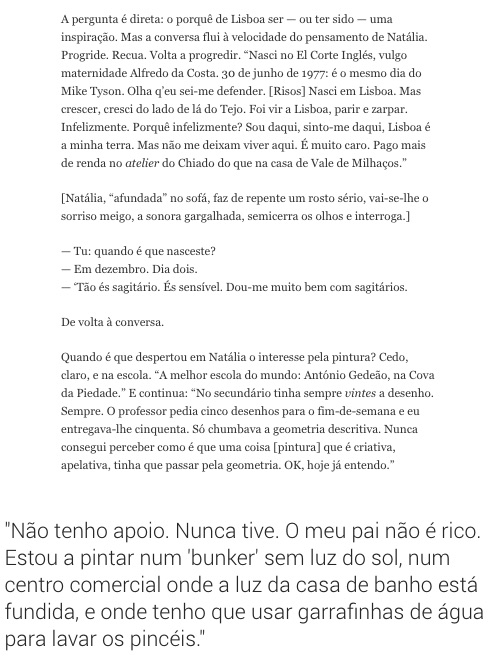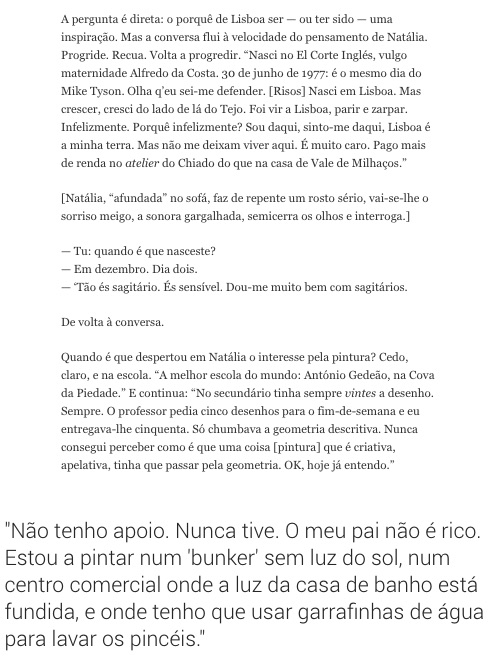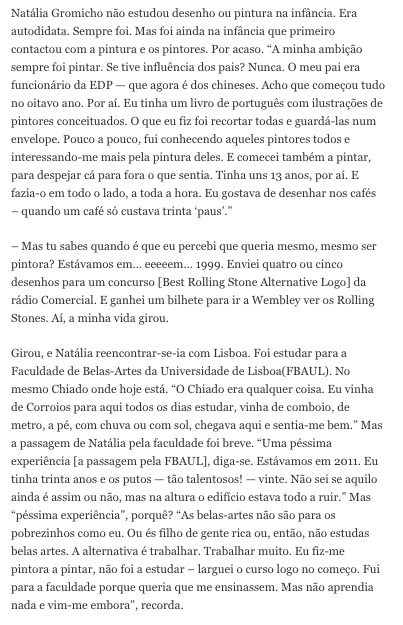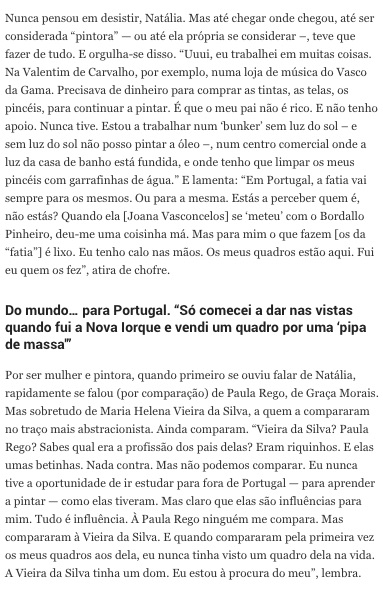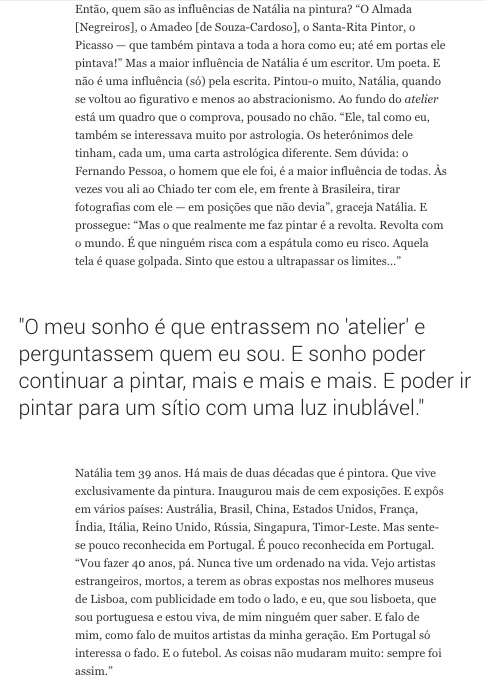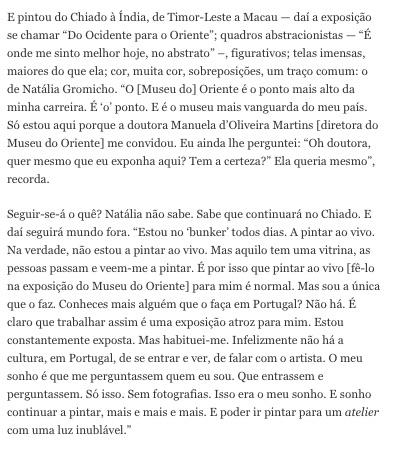 Some photos are now available, click here to see:
Opening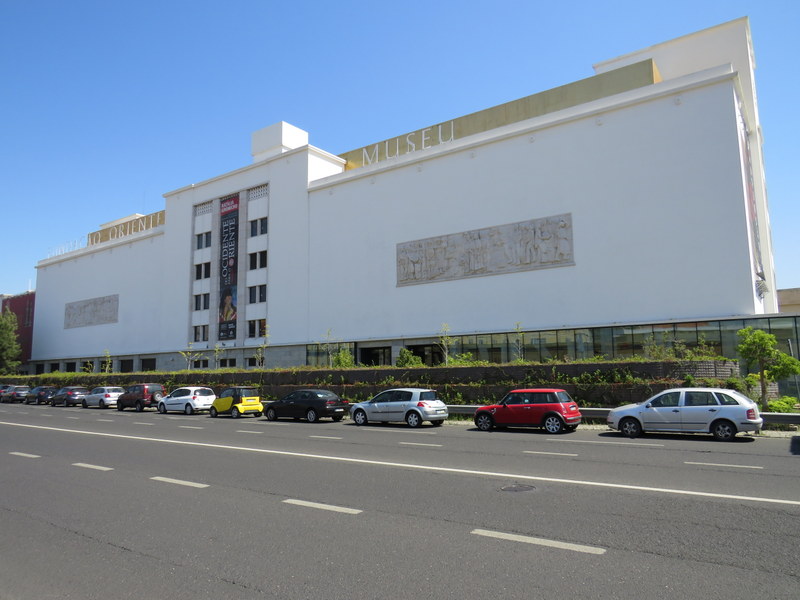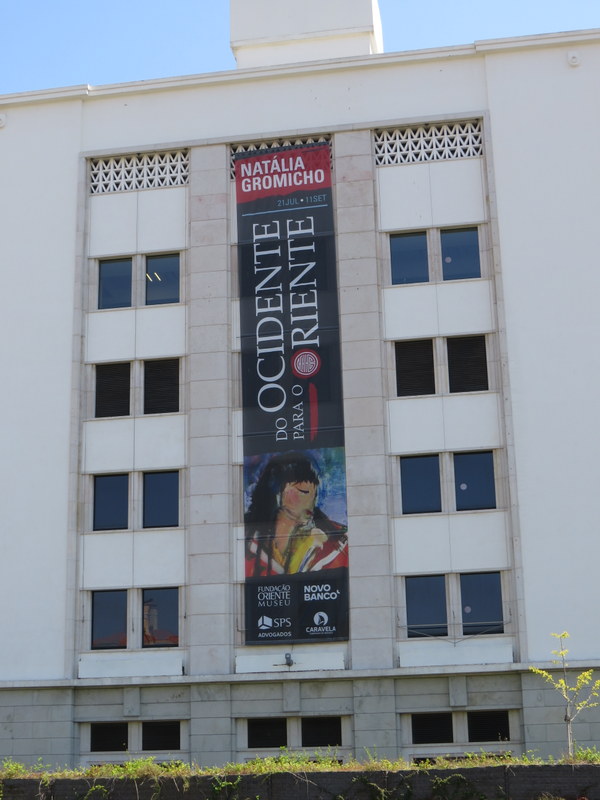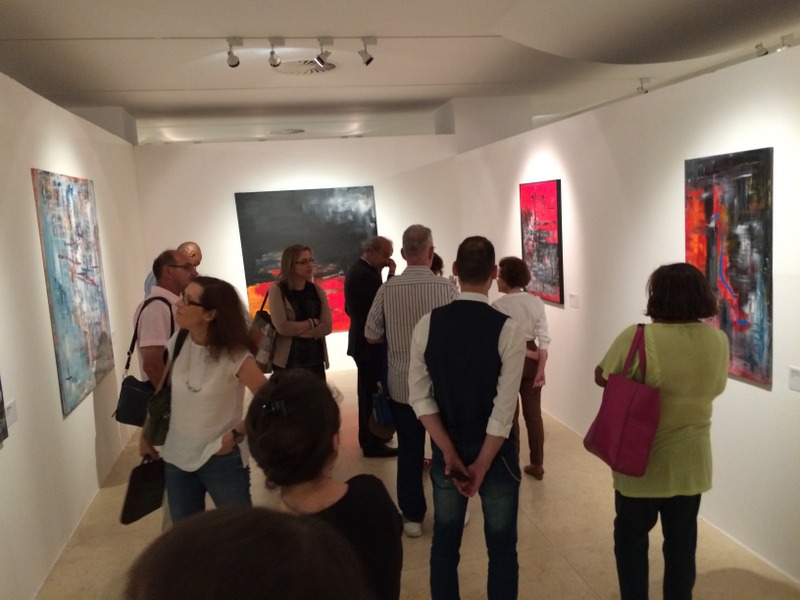 Live Painting: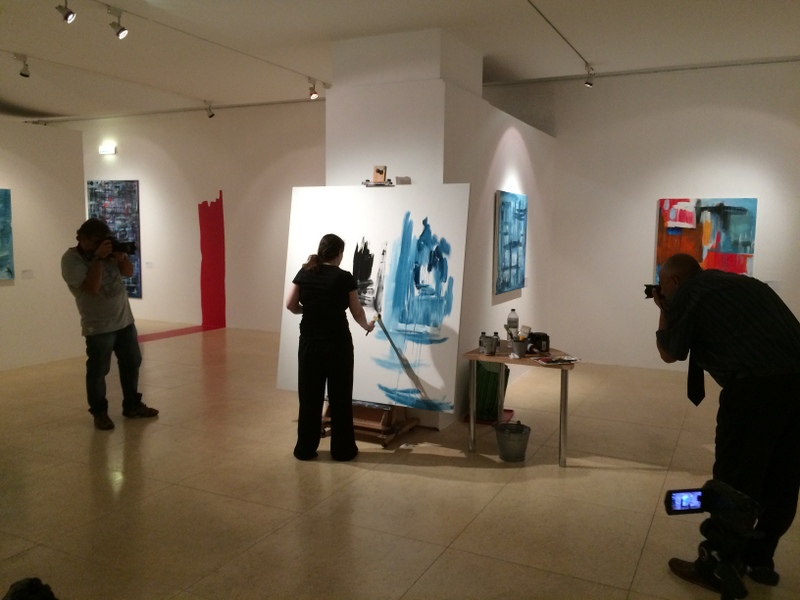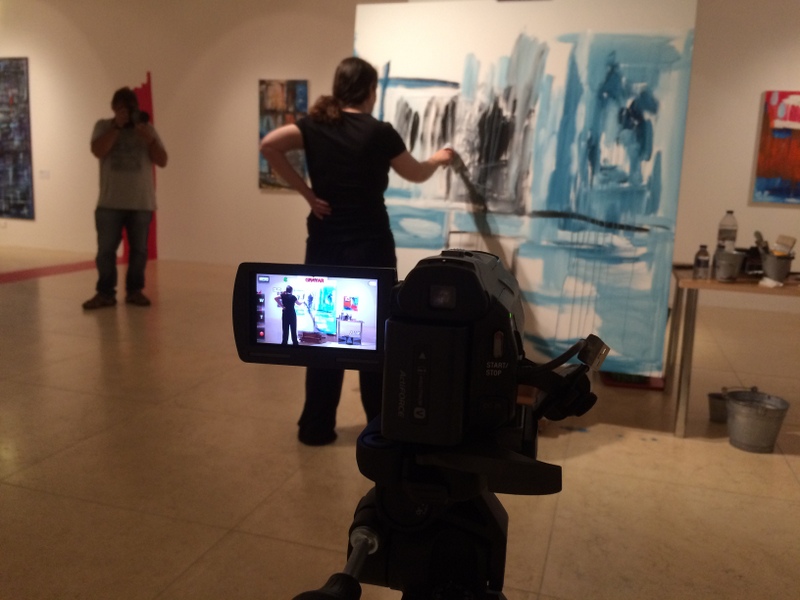 Some press: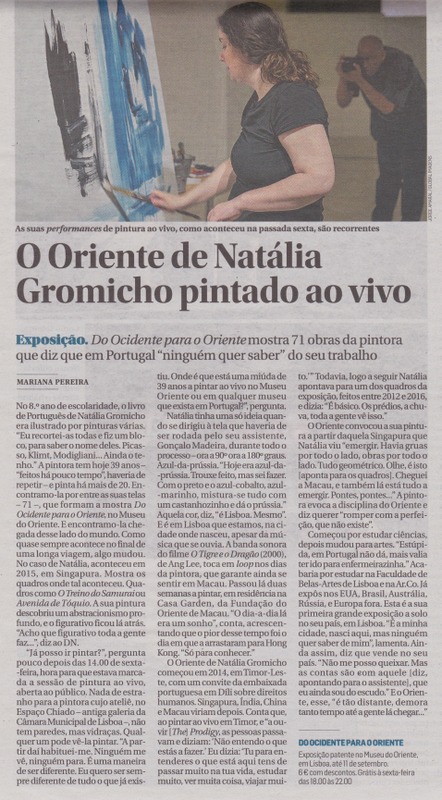 See all photos and press here:
Invite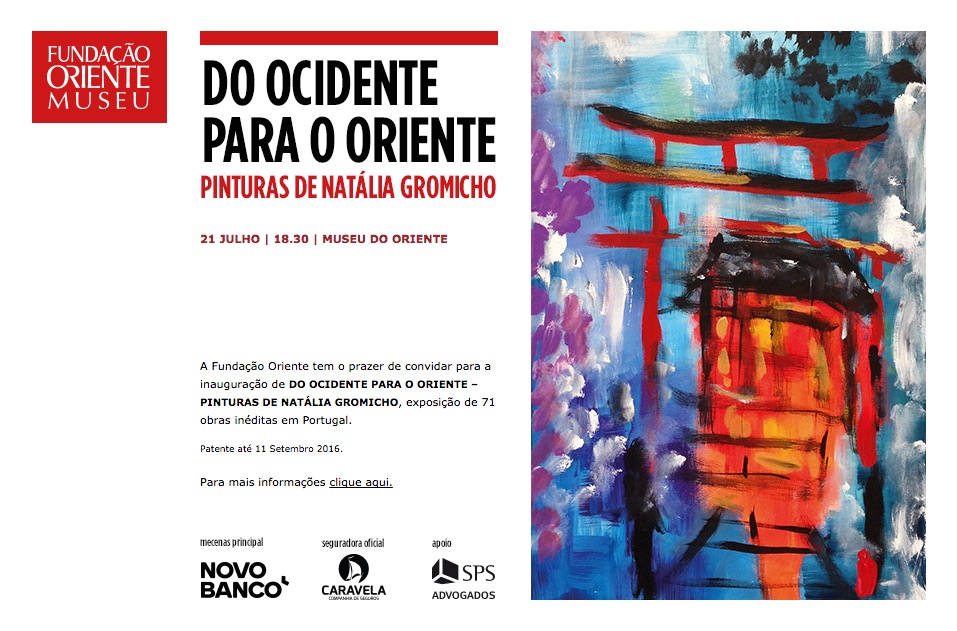 TDM Macau Interview for my exhibition at Casa Garden, Fundacao Oriente Macau
TDM News: http://www.tdm.com.mo/c_news/tv_news.php?id=298830
Hoje Macau
Hoje Macau Fev 2016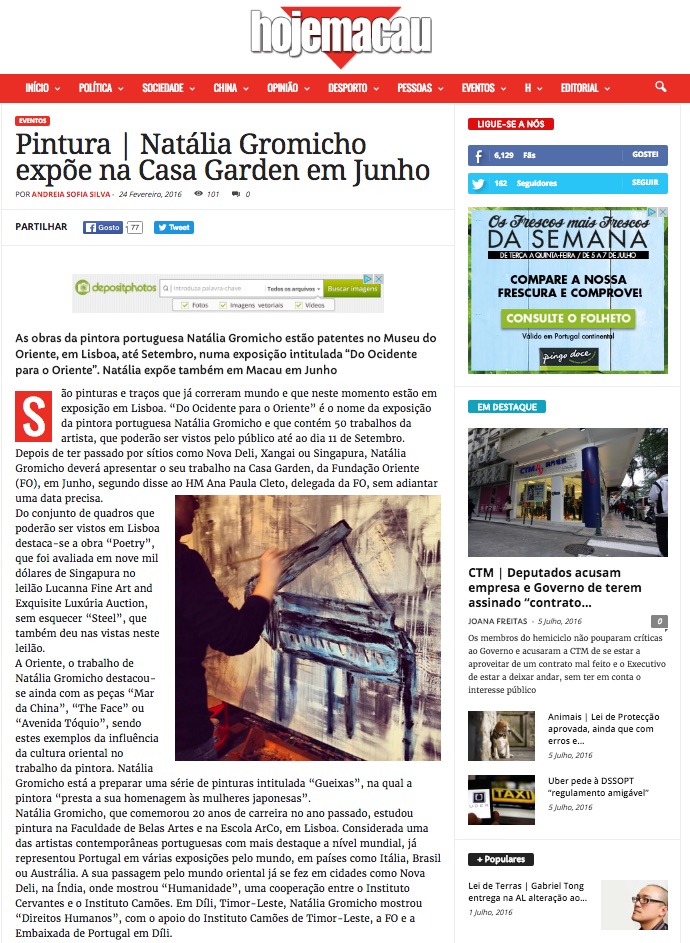 mart Magazine Interview (click here)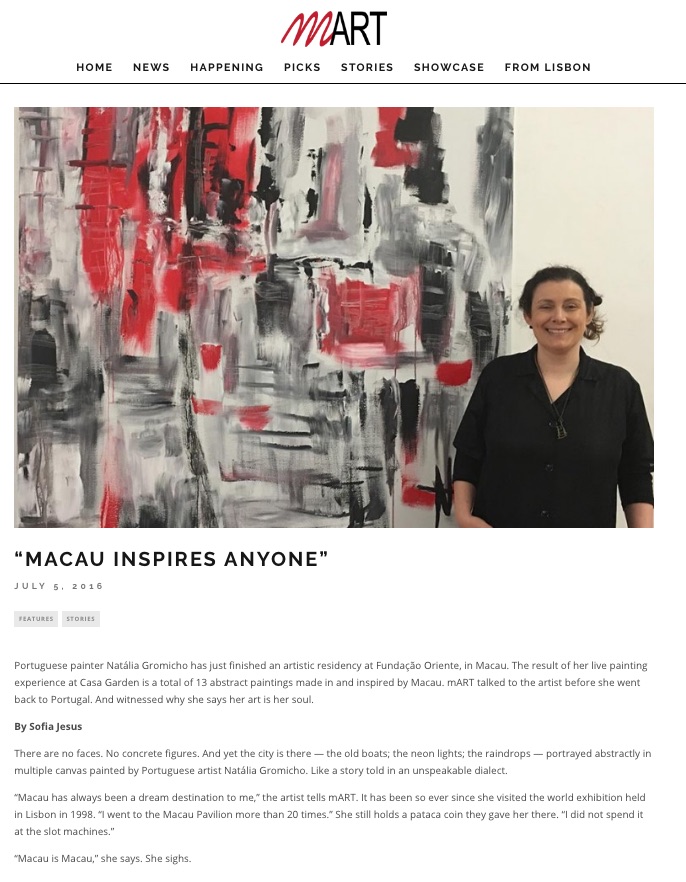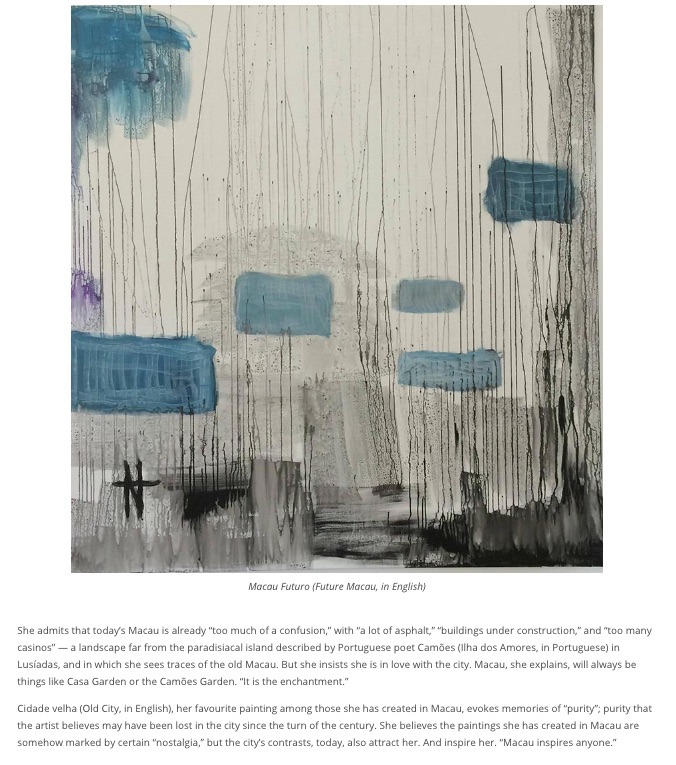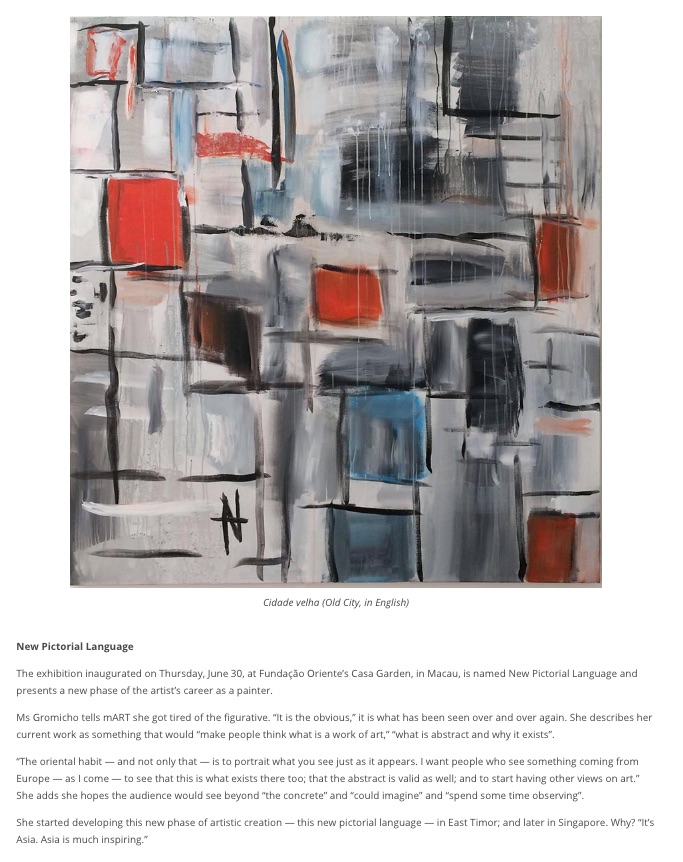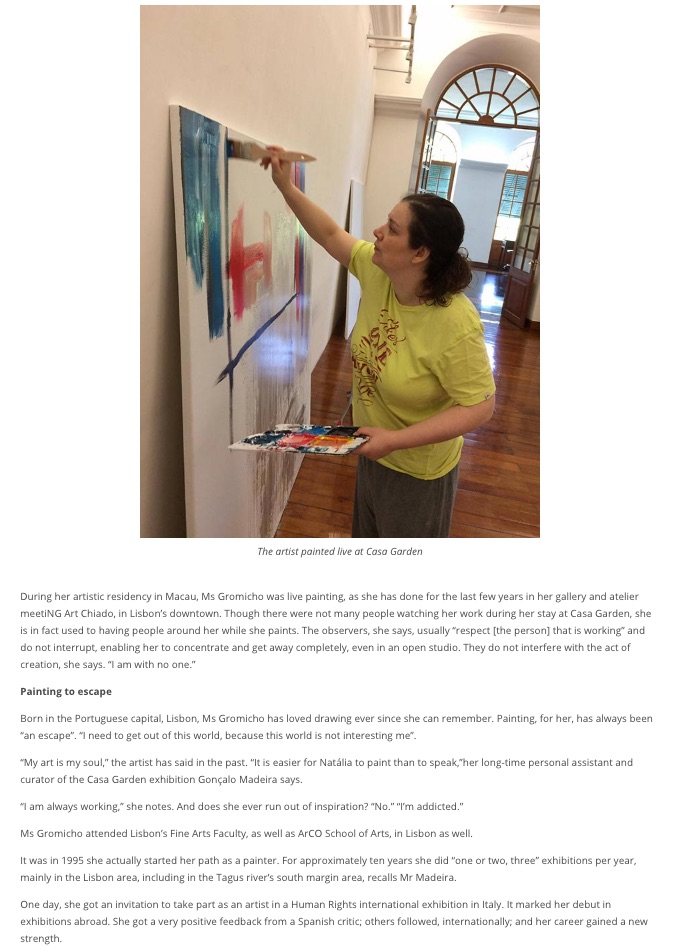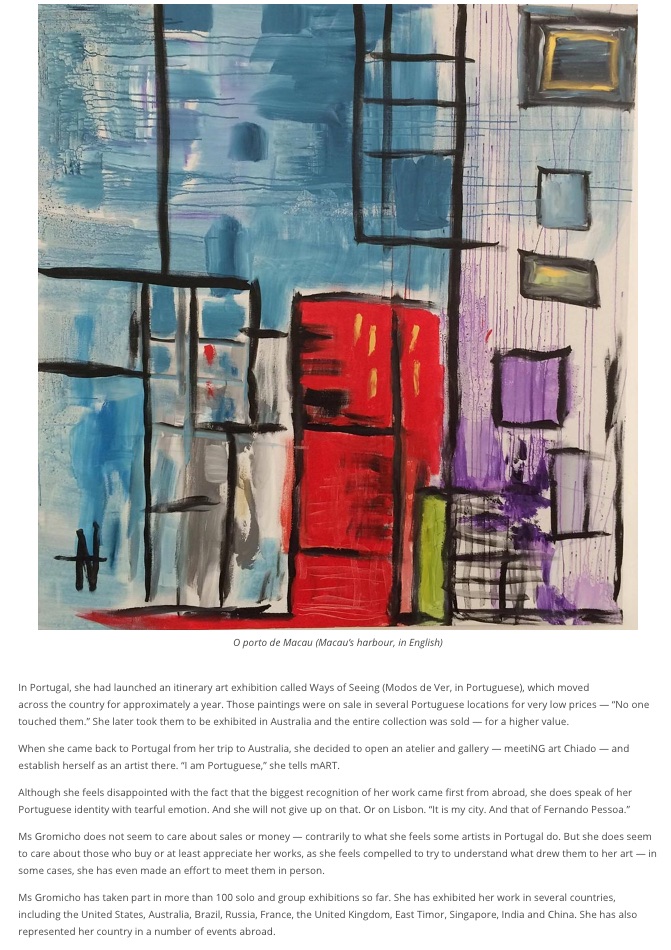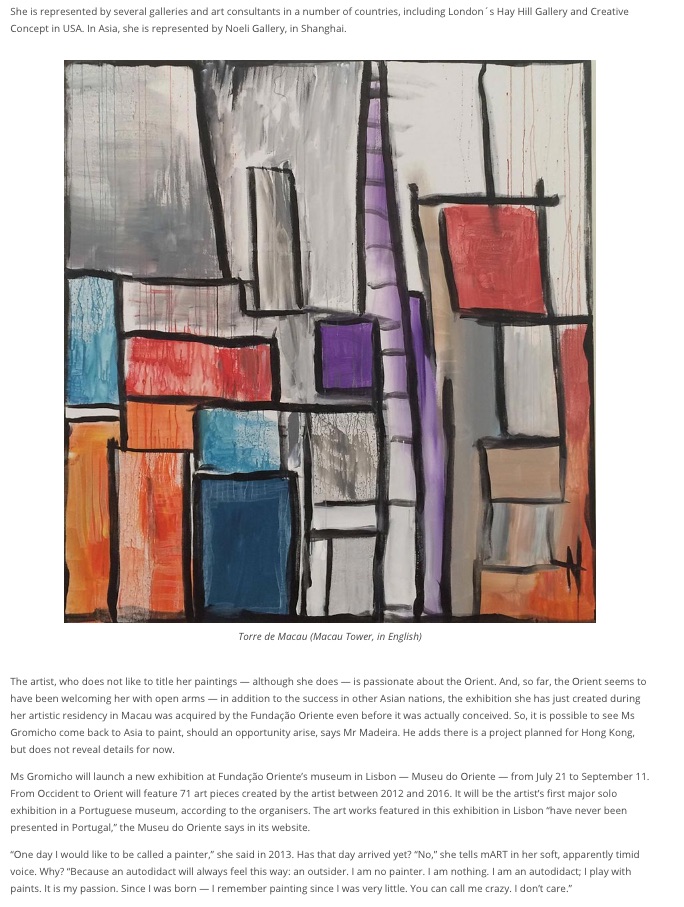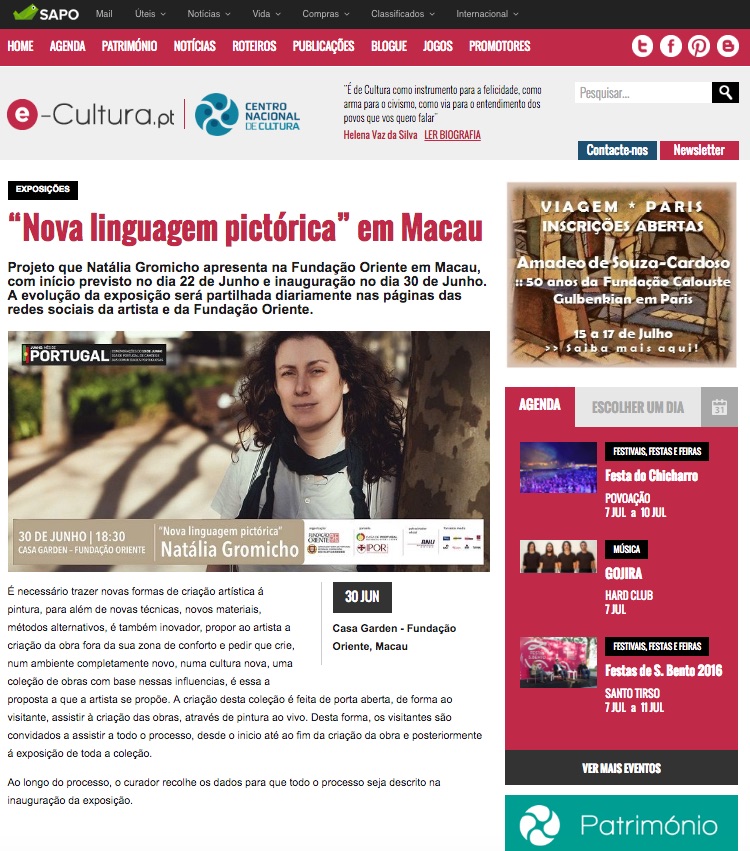 Wall Street International Article, read online here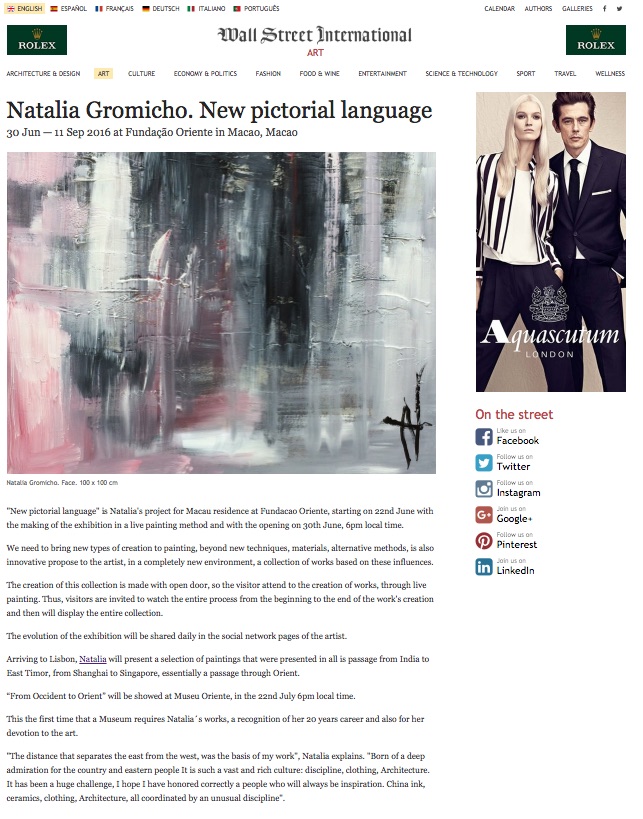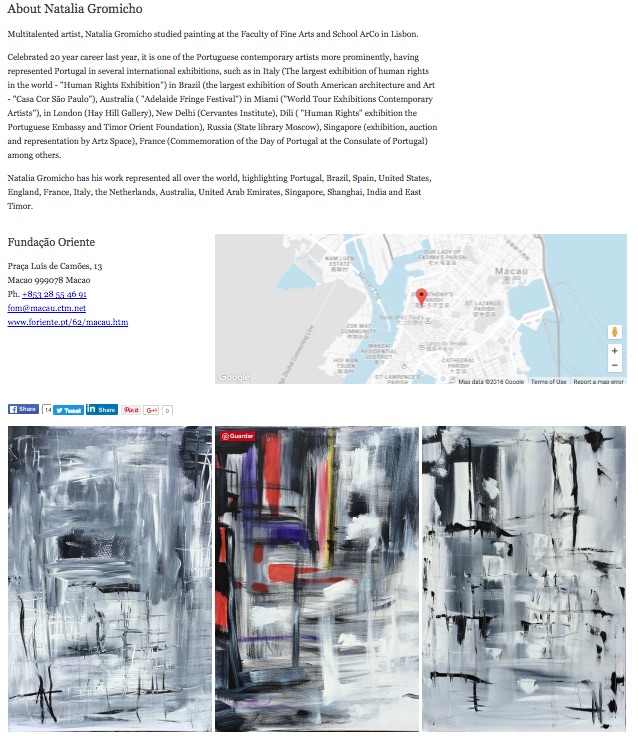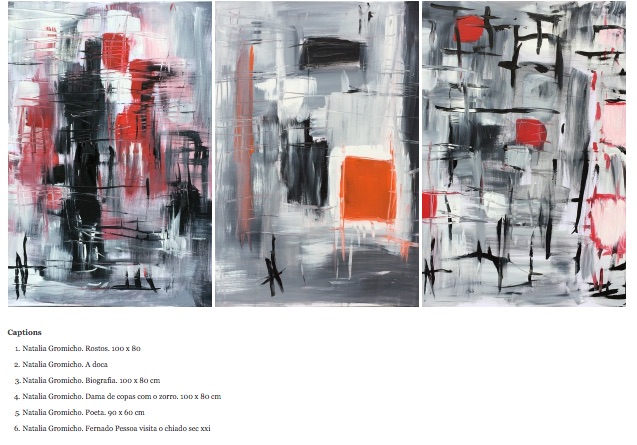 Hot at Lisbon´s Atelier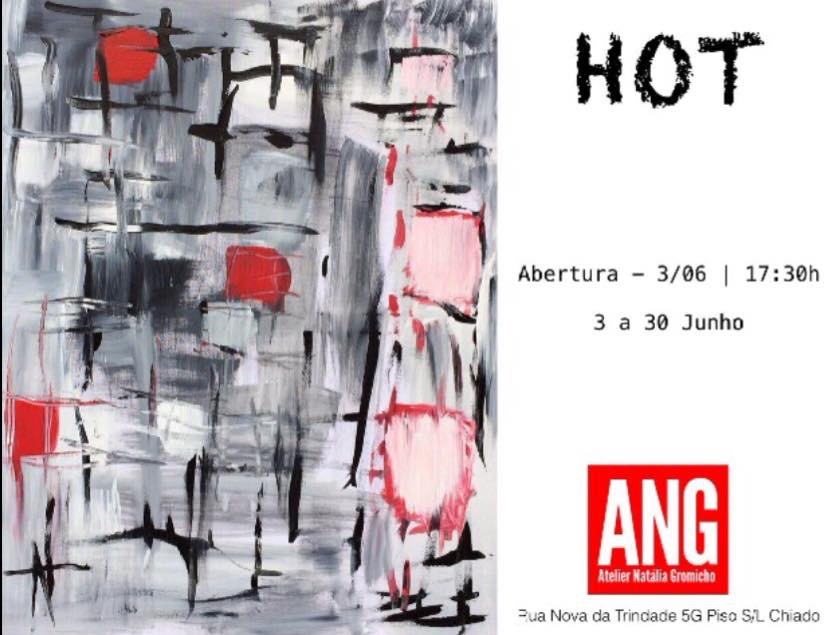 Fundacao Oriente Macau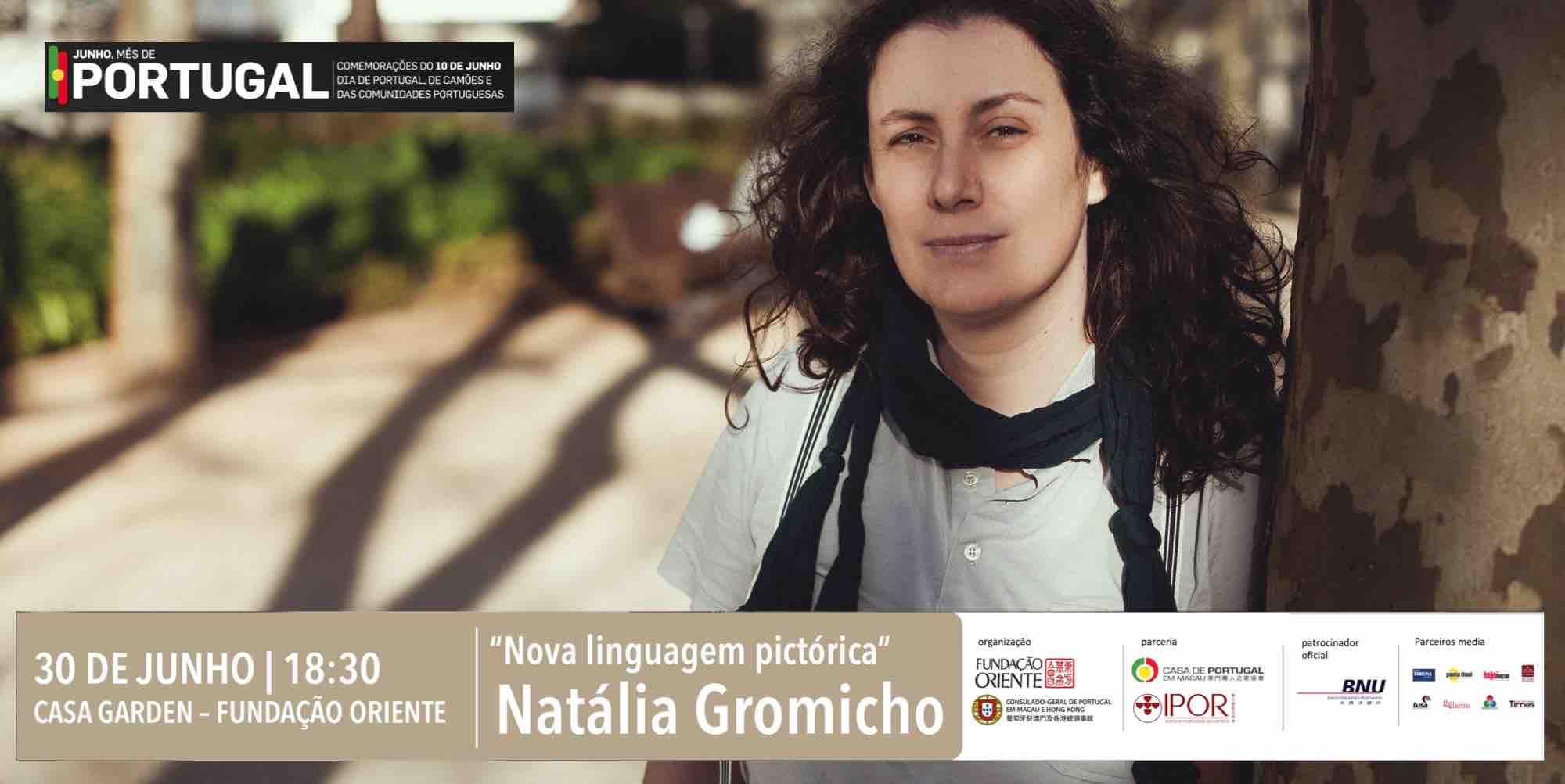 Ecultura article about Macau, read online here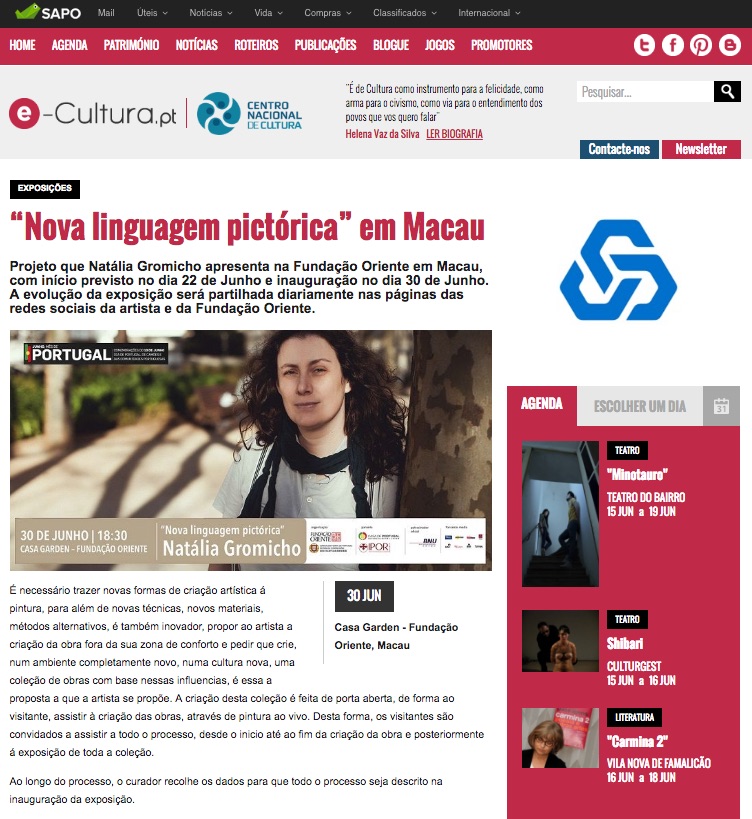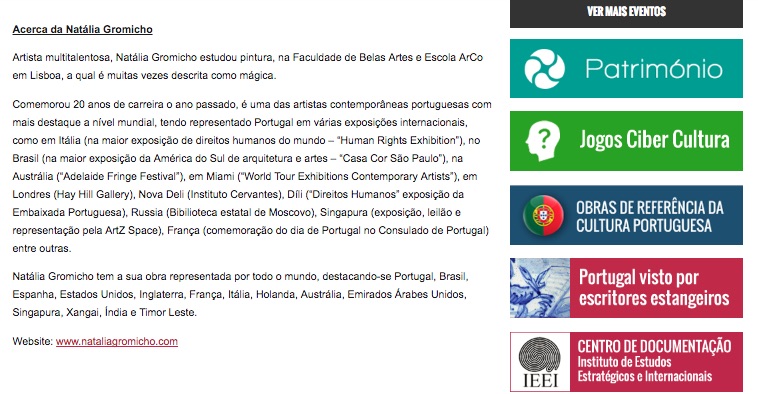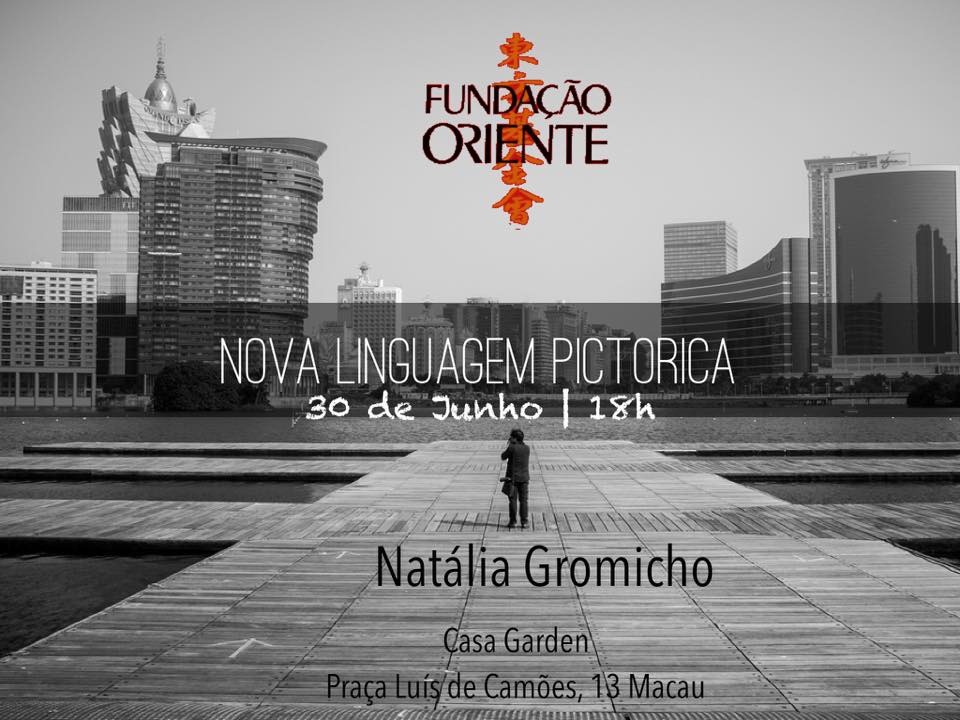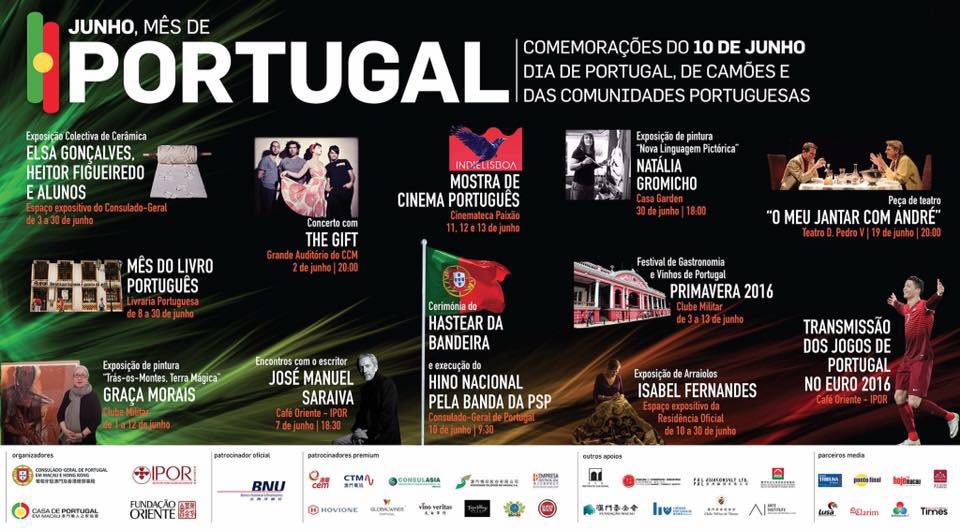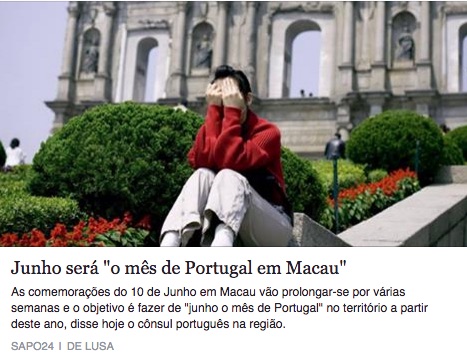 FULL ARTICLE HERE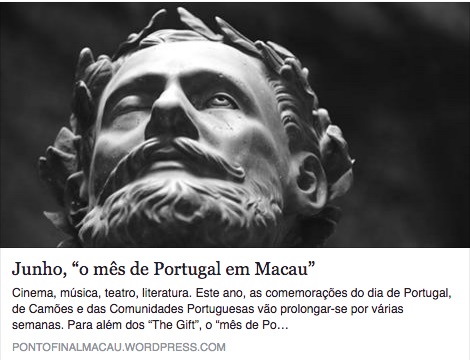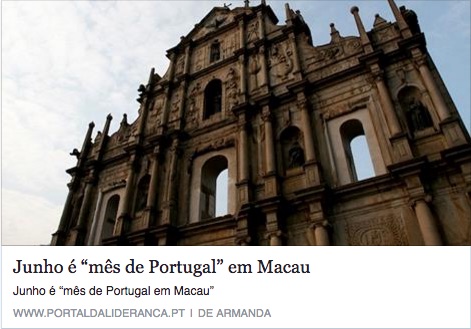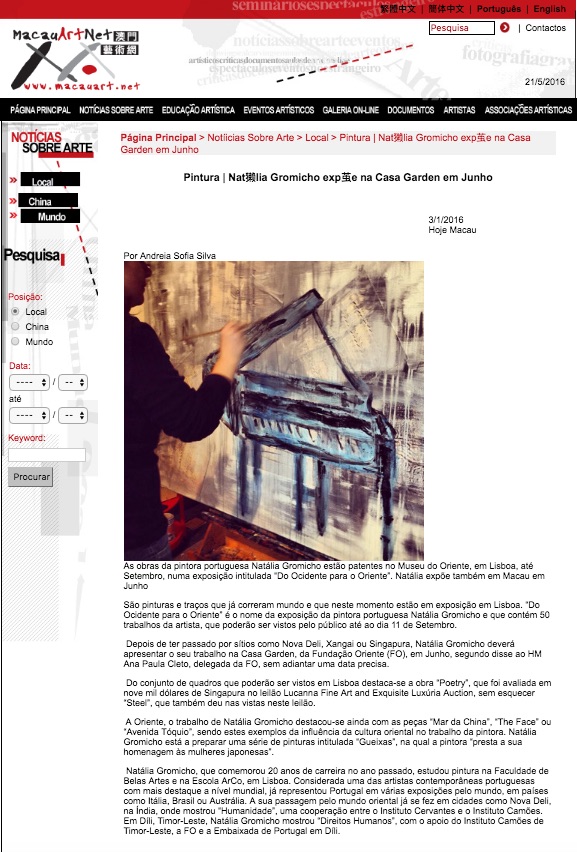 "Music"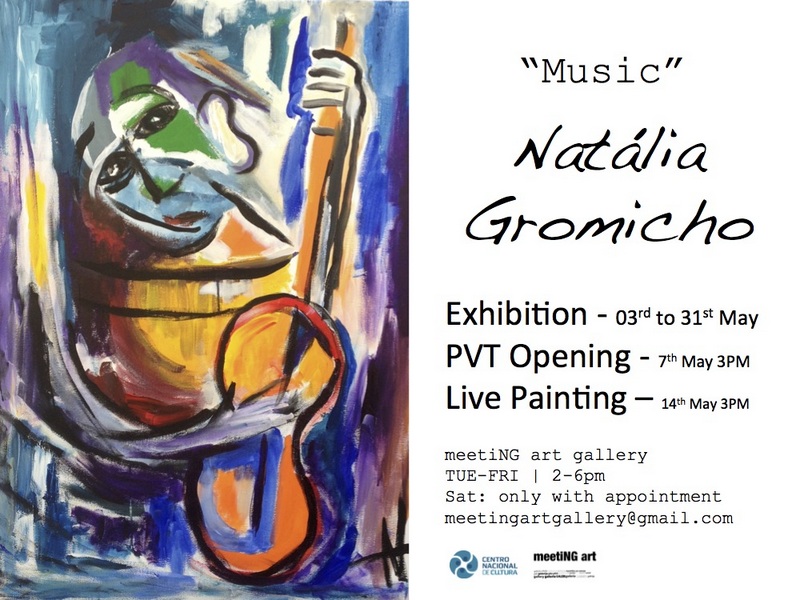 Destak article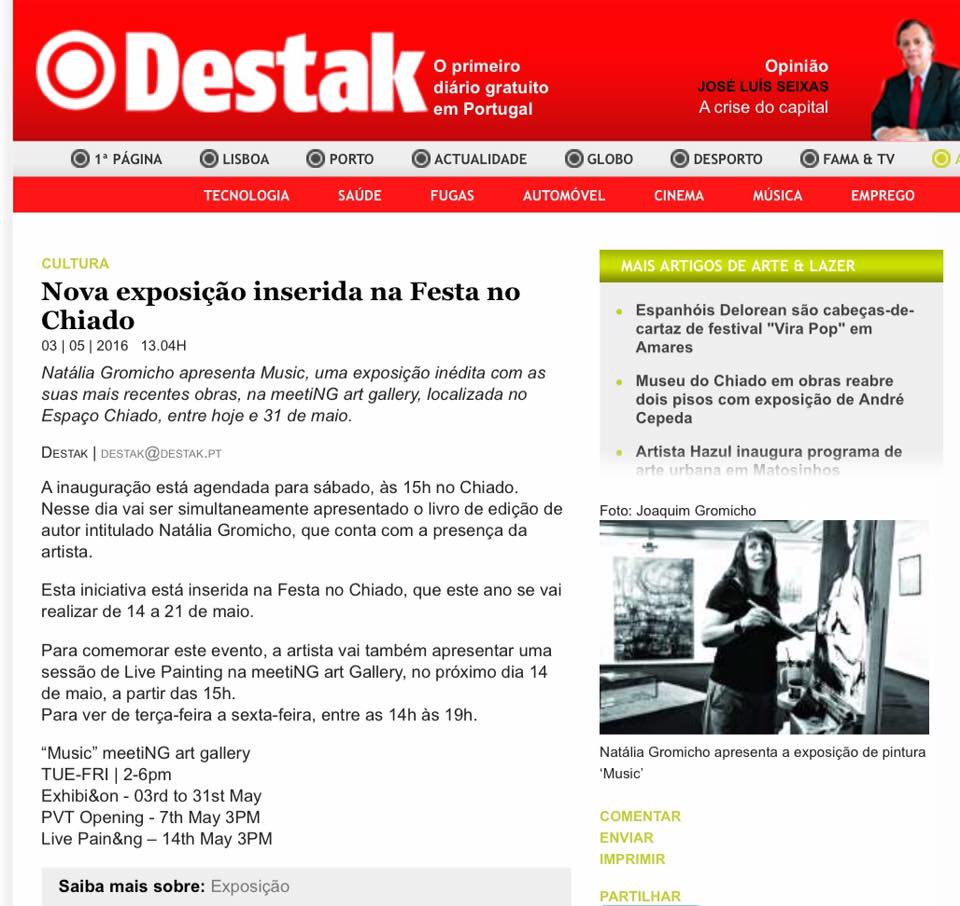 ECultura Interview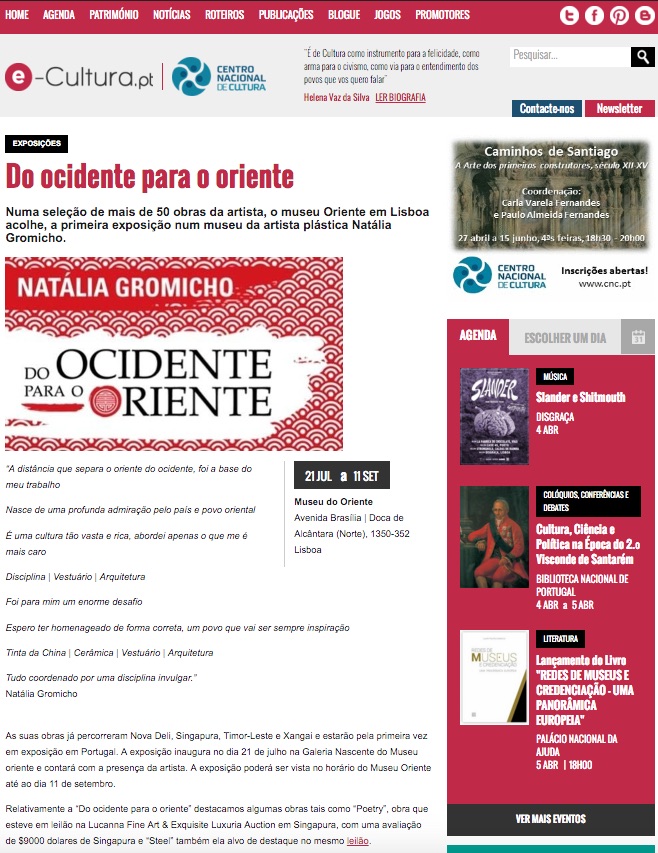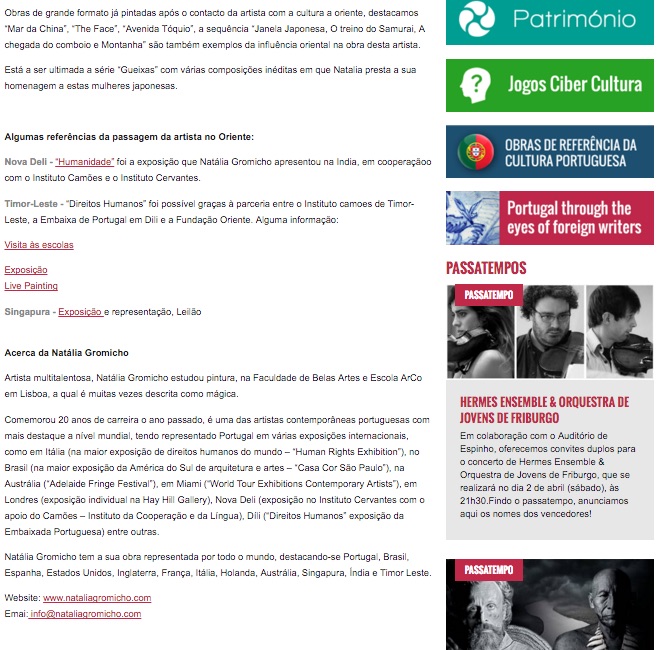 New exhibition "Arte do seculo XXI. Nova Linguagem"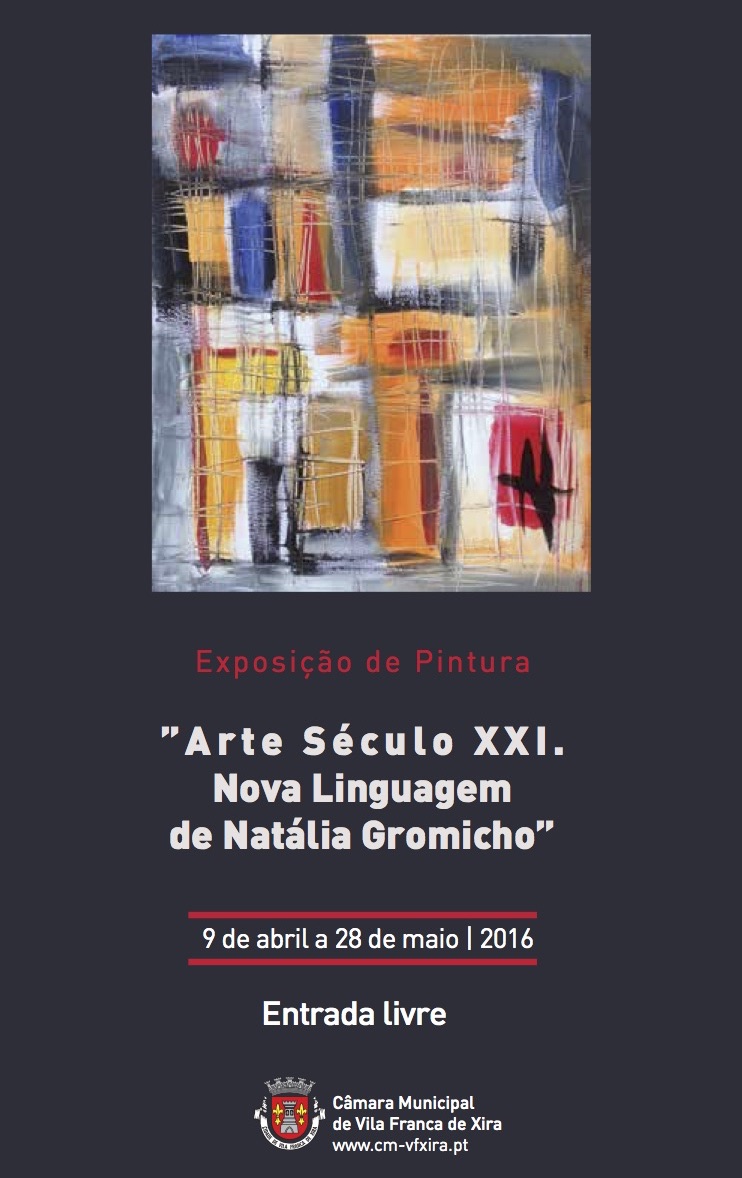 Hoje Macau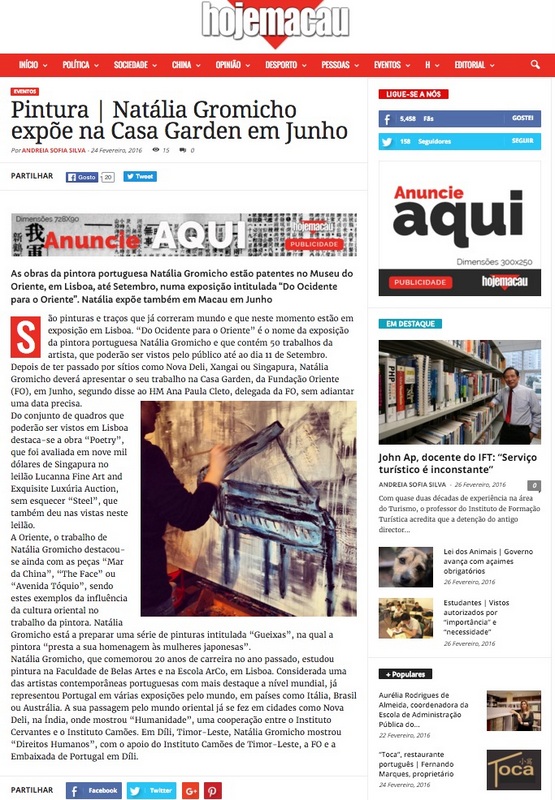 ARTEINFORMADO article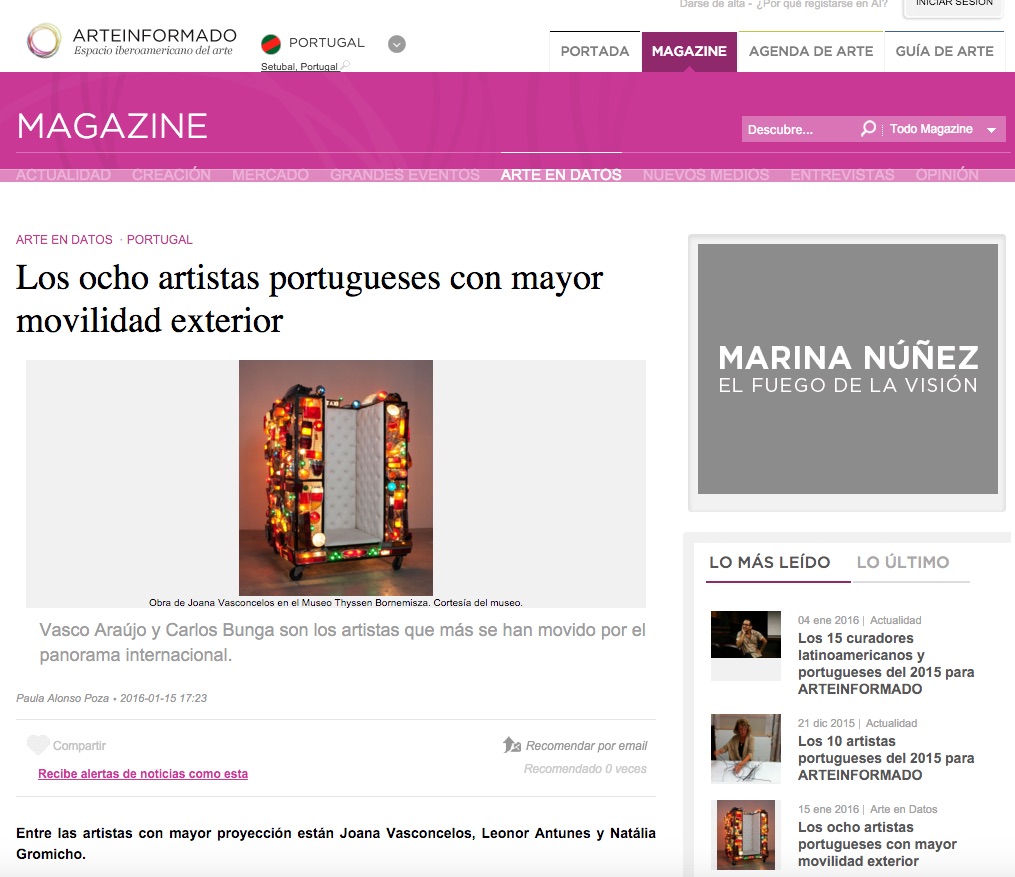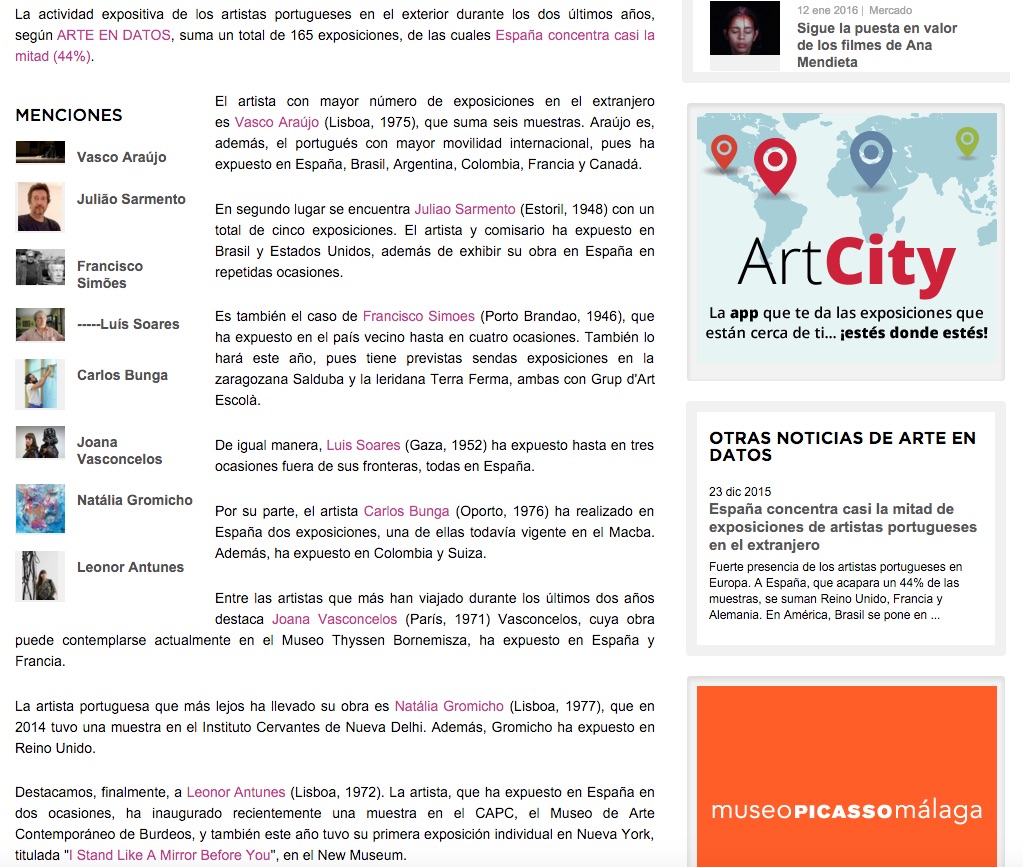 #ateliernataliagromicho #nataliagromicho #art #gallery #contemporary #contemporaryart #artist #painting #artgallery #contemporaryartist #artbusiness #artinfo #artworld #internationalartist #instaart#instadaily #instagramhub #artoftheday #instagallery #i #artcollectors #chiadoartmovement #artdealer #artconsulting #lisbonartscene #art #illustration #drawing #draw #envywear #picture #artist #sketch #paper #pen #pencil #artsy #instaart #beautiful #instagood #gallery #masterpiece #creative #photooftheday #instaartist #graphic #graphics #artoftheday #beautiful #abstracto #stayabstract #instaabstract
---
I<![if !supportLineBreakNewLine]>NTERPRETATION OF THE WEBSITE:
<![endif]>
<![if !supportLineBreakNewLine]> Home: here is the main page, fresh news, calendar updates, press material<![endif]>
<![if !supportLineBreakNewLine]> About me: here you can find my CV (resumed and detailed), critics of my work, photos and coverage of exhibitions.<![endif]>
<![if !supportLineBreakNewLine]> Contact: here is all contacts you need for contact the artist or the commercial and operations structure <![endif]>
<![if !supportLineBreakNewLine]> Photo Gallery: here is all the images of my work, separated by years<![endif]>
<![if !supportLineBreakNewLine]> Art T-shirt: here is the new project that show the art on T-shirt by Natalia Gromicho<![endif]>
<![if !supportLineBreakNewLine]> Press Articles: here you can find press articles that were publish on physical newspapers<![endif]>